Kitchen Connection - Kitchen Connection Goes to: Nigeria!
Back to Blogs

Nigeria is located in West Africa, bordering Benin, Chad, and Cameroon. Commonly referred to as the "Giant of Africa," Nigeria is home to the largest population in Africa as well as a large and successful economy. Nigerian cuisine is known for its richness and variety in regards to spices and herbs. Flavors are enhanced by palm and groundnut oils. Rice, as well as soups and stews, are a large part of the Nigerian diet. Meals are colorful and varied much like the multicultural composition of the country itself.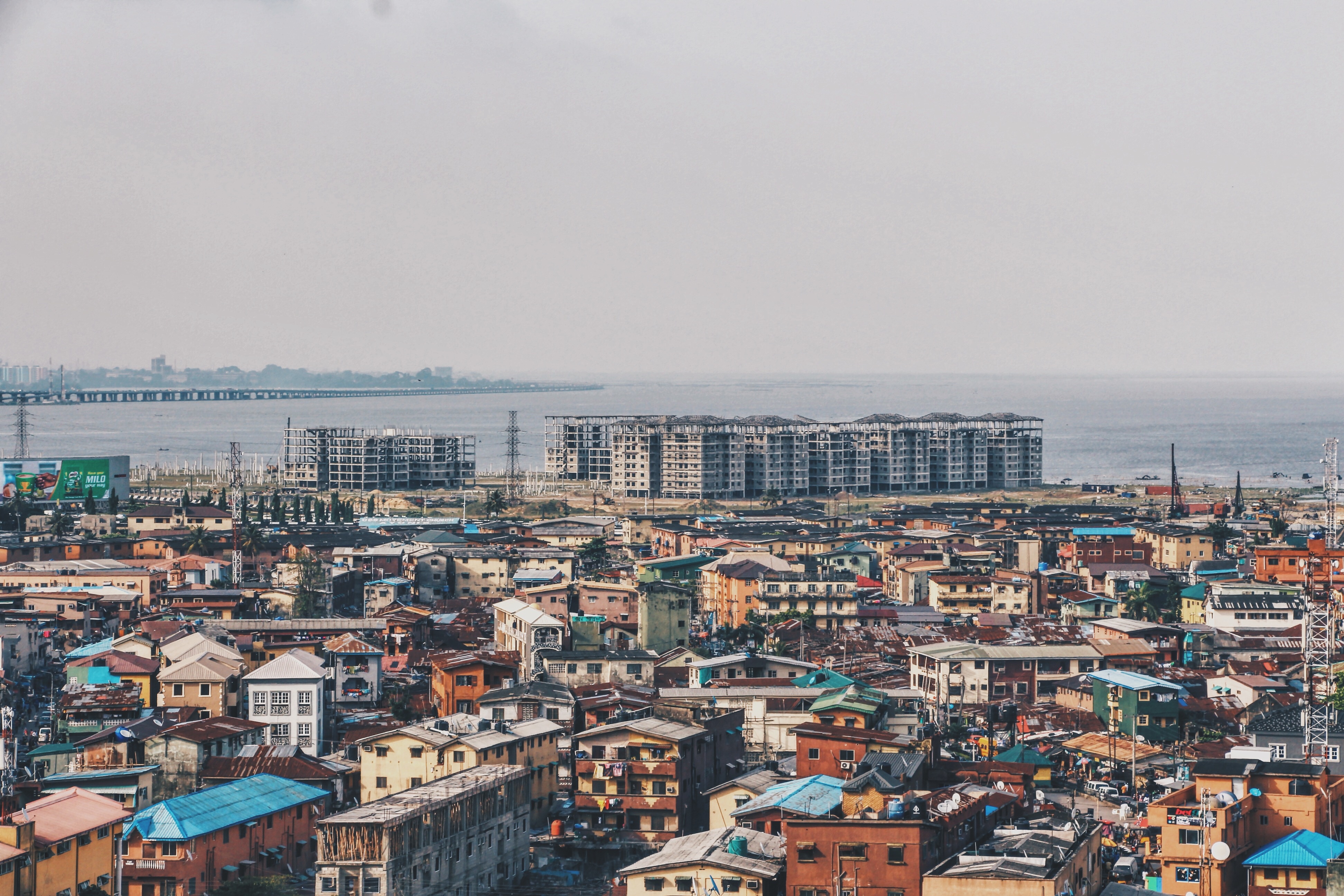 Top view
Official Name: Federal Republic of Nigeria
Capital: Abuja
Official Language(s): English, Hausa, Igbo
National Dish(es): Fufu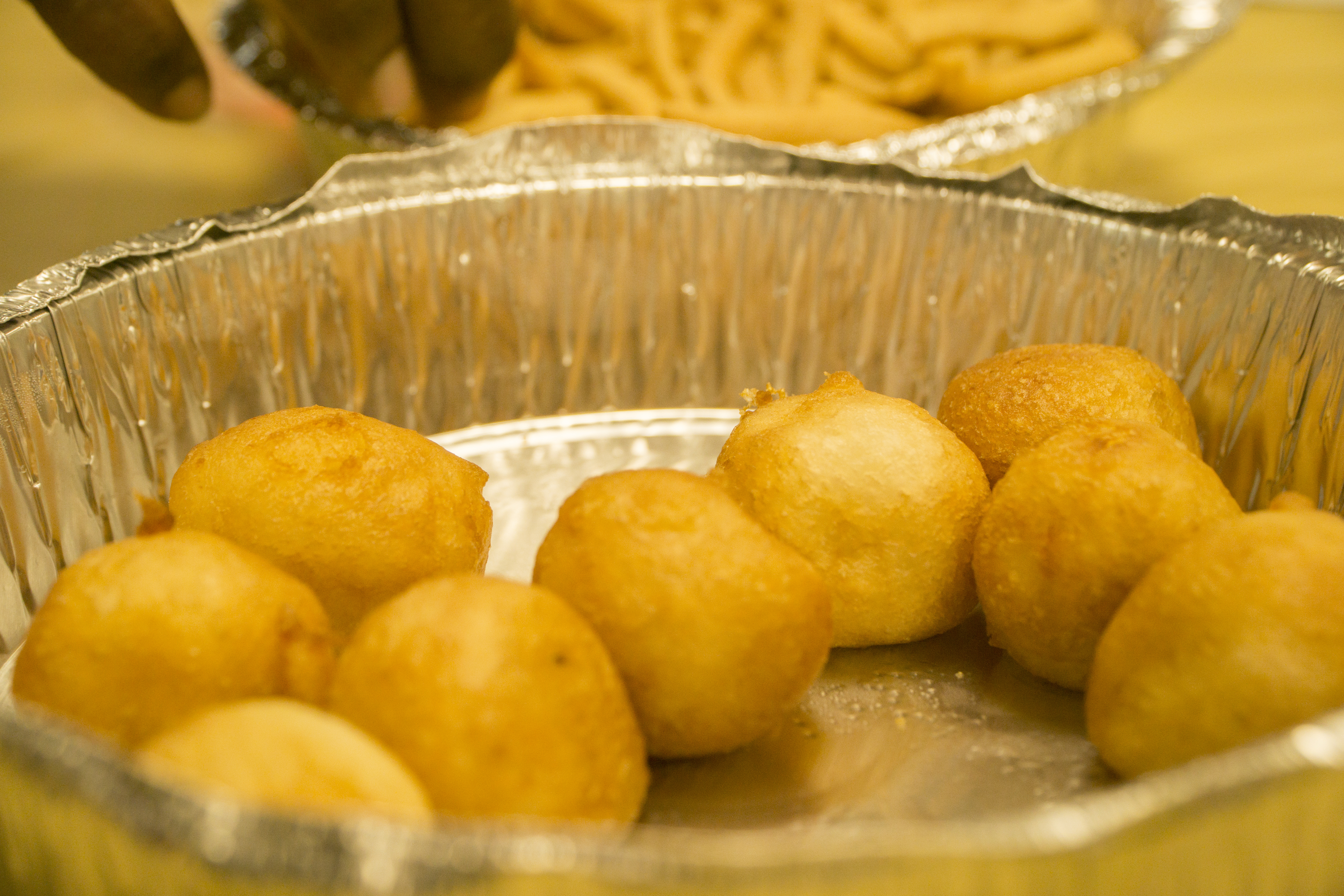 Puff Puff Nigerian Snack
Fun Facts:
Nigeria is the most populated country in Africa.
Nigeria has the most diverse variety of butterflies.
Nigeria is Africa's largest importer of rice.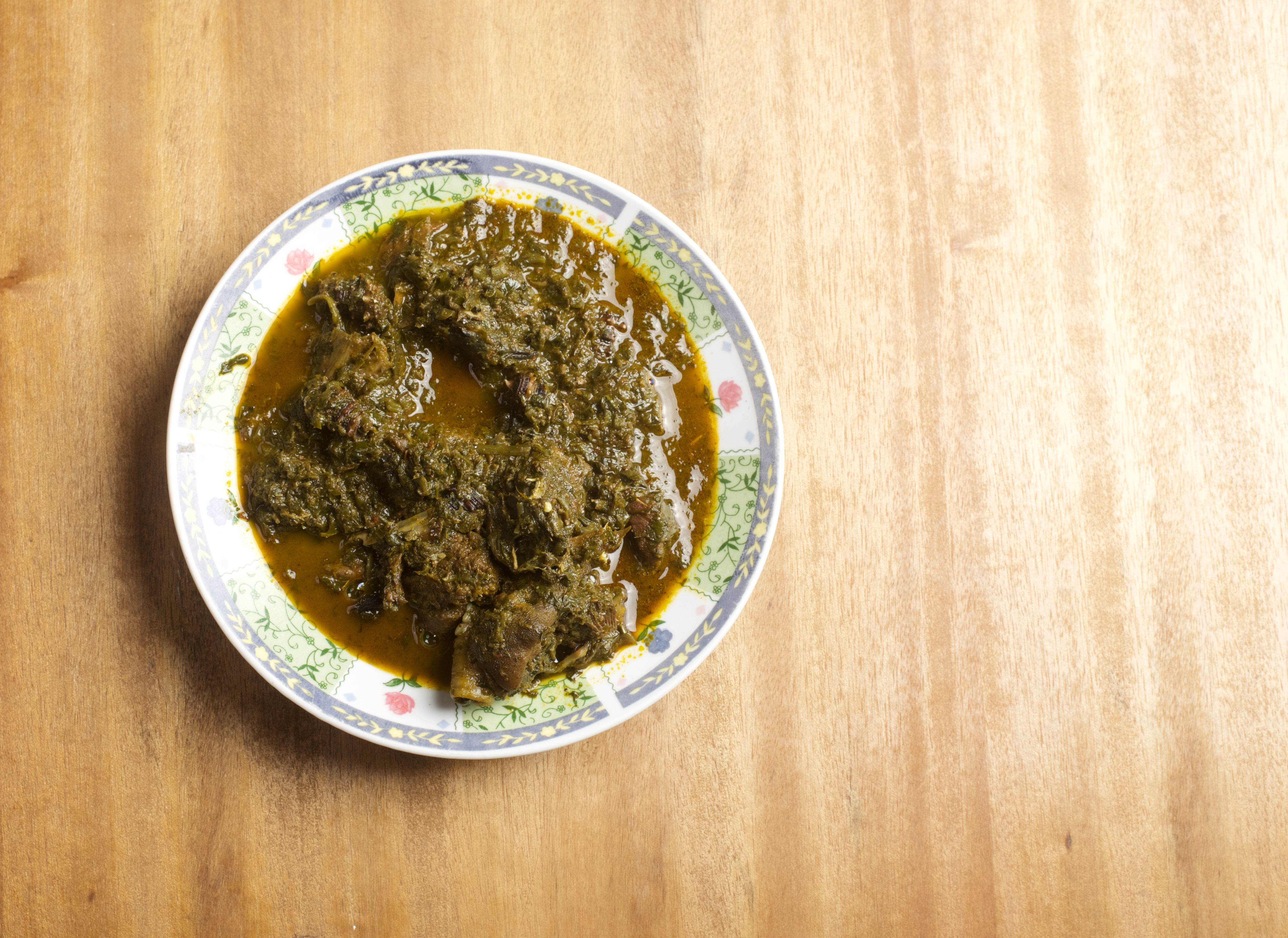 A plate of Afang soup
"Insider Footage"
Country: Nigeria
*Continent: Africa
*Capital: Abuja
*Largest City (ies): Gusau
*Culinary travel destination(s): Abuja
*Primary Language(s): English
*%Urban to Rural: 49.4% Urban, 50.6% Rural
*Primary Agricultural Exports: Ginger
*Population: 186 million
*Food expenditure for one week: $37.31
*Caloric intake available daily per person: 2,700 kcal
*Alcohol consumption per person: 8.30 liters
*Obese population: 190,886,311
*Big Mac Price: $5.54
*Meat consumption per person per year: 8.8 kg
*Prevalence of Hunger: 15-24%
*Culture: Nigeria's three largest ethnic groups, the Hausa/Fulani, Yoruba, and Igbo, represent 71 percent of the population. Of the remaining 29 percent of the population, about one-third consists of groups numbering more than 1 million members each. The remaining 300-plus ethnic groups account for the final one-fifth of the population.
*National Dish (es): Jollof rice, Masa, Semovita, Gari, Pounded Yam, Pepper Soup, Agid
*National Drink(s): Ogogoro
*Major Holidays/Special Holiday Foods:
New Year's Day
New Year Holiday
Good Friday
Easter Monday
Labour Day
Democracy Day
Id el Fitri Holiday
Id el Kabir Holiday
Islamic New Year *
National Day Holiday
Id el Maulud
Id el Maulud Holiday
Christmas Day
Boxing Day
*Fun foodie facts: Avoid talking while eating- The reason for this clearly to avoid any form of an accident while swallowing most Nigerian foods made with lots of pepper, so it is advisable to remain calm to avoid diverting food to the wrong channels.
*Local produce: Beans, Rice, Groundnuts, Dried maize, Dried fish, Dried meat, Yam, Peppers, Tomatoes, Food Ingredients
*Main religions: Muslim
*Banquet (party) dishes: Banga Rice, Banga Soup
*Indigenous communities and their dishes: Ogoni
*Native species:
ogon Daji
African White Mahogany
Purple Plume Grass
Thollon's Strophanthus
Nganda Coffee
West African Piassava Palm
Ube
Yohimbe
Light Bosse
African Corkwood Tree
*SDGs that are especially prevalent in the respective country: 1,2, 7, 13, 17

Tags :
Kitchen Connection
Nigeria
Featured
Country
Nigerian
Food
Travel
Kitchen Connection

Using this space to Connect you with the world, your world!