Kitchen Connection - Kitchen Connection Goes to: Morocco!
Back to Blogs
There is nothing better than arriving at a new country and discovering all the unique foods, spice and smells the nation has to offer. Morocco serves up some of their best dishes in tajines or decorative clay pots. Mouth-watering selections of lamb, chicken and beef dishes, fresh fish and a variety of vegetarian stews are left to simmer in a complex aromatic spice blend until ready to eat with a side of couscous.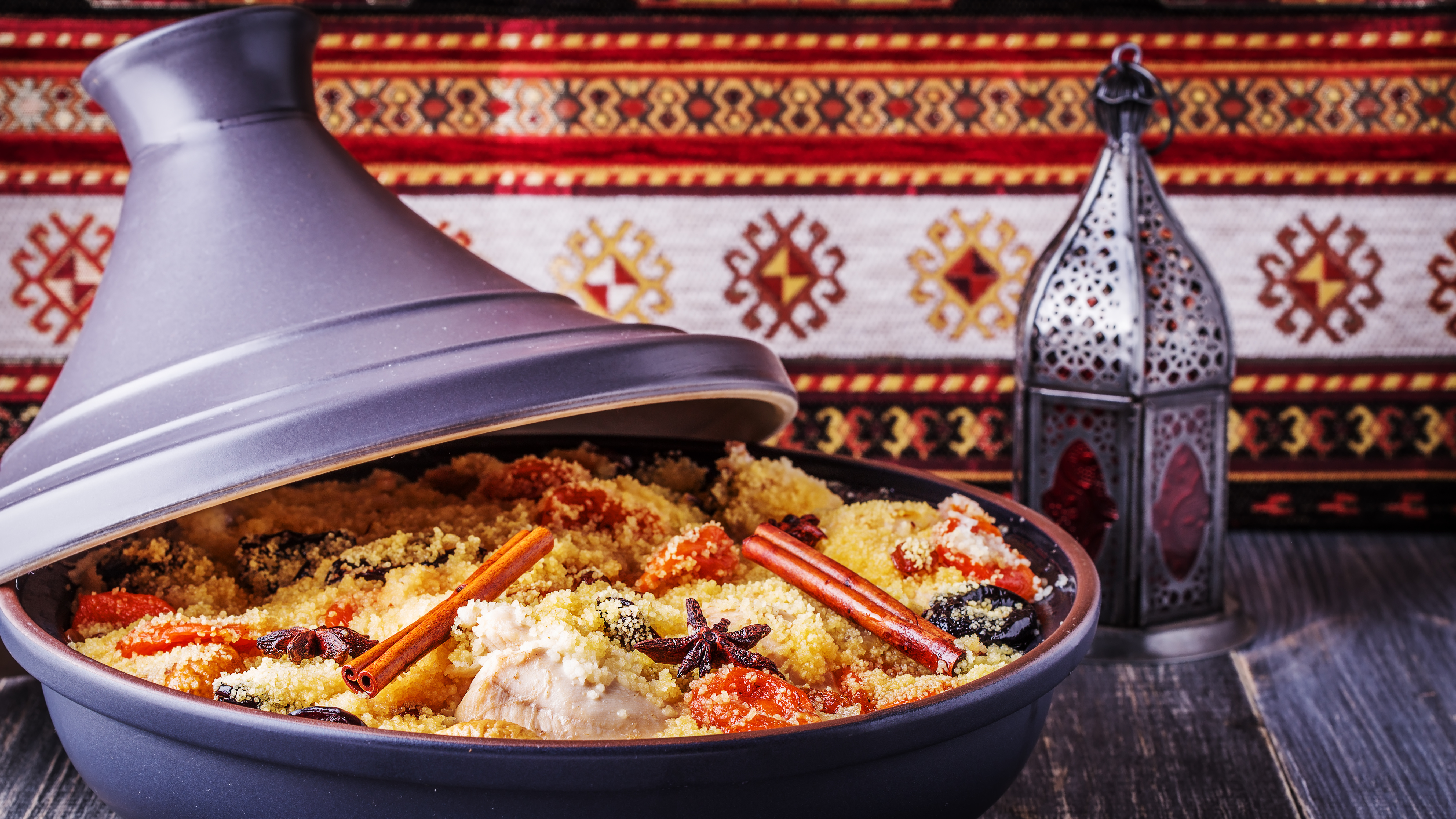 COUSCOUS
Official Name: King of Morocco
Capital: Rabat
Official Language(s): Arabic, French, Spanish, Berber dialect
National Dish(es): Couscous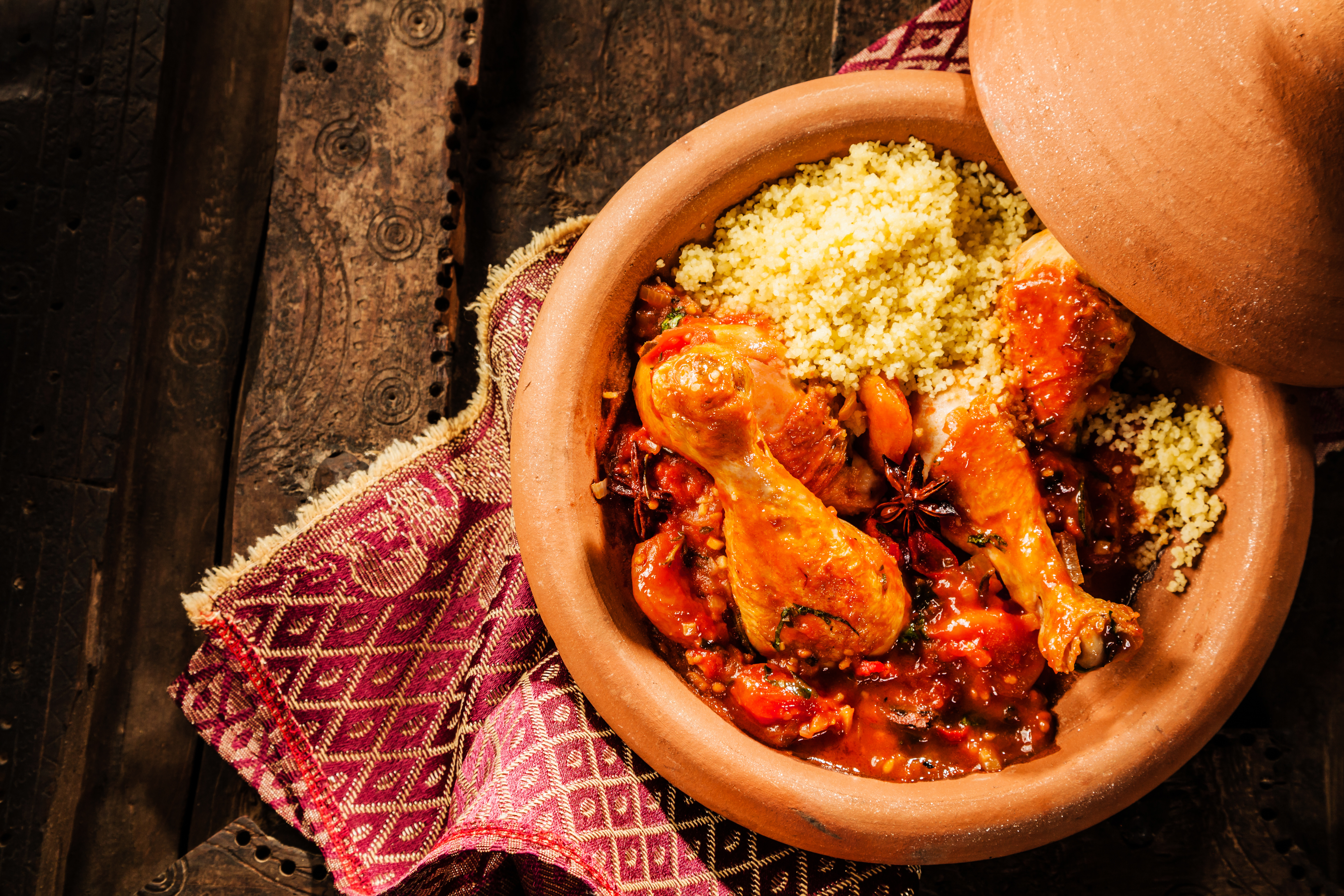 MOROCCAN CHICKEN
Morocco's culture has been influenced by its Jewish, Berber, Arabic and Mediterranean inhabitants leaving its mark on the country's languages, traditions and architecture. This influence is also reflected in Morocco's food served in its streets, restaurants and family homes. To truly appreciate Moroccan cuisine, trying traditional sweets and pastries while sipping on a cup of fresh mint tea is the perfect way to round out the dining experience.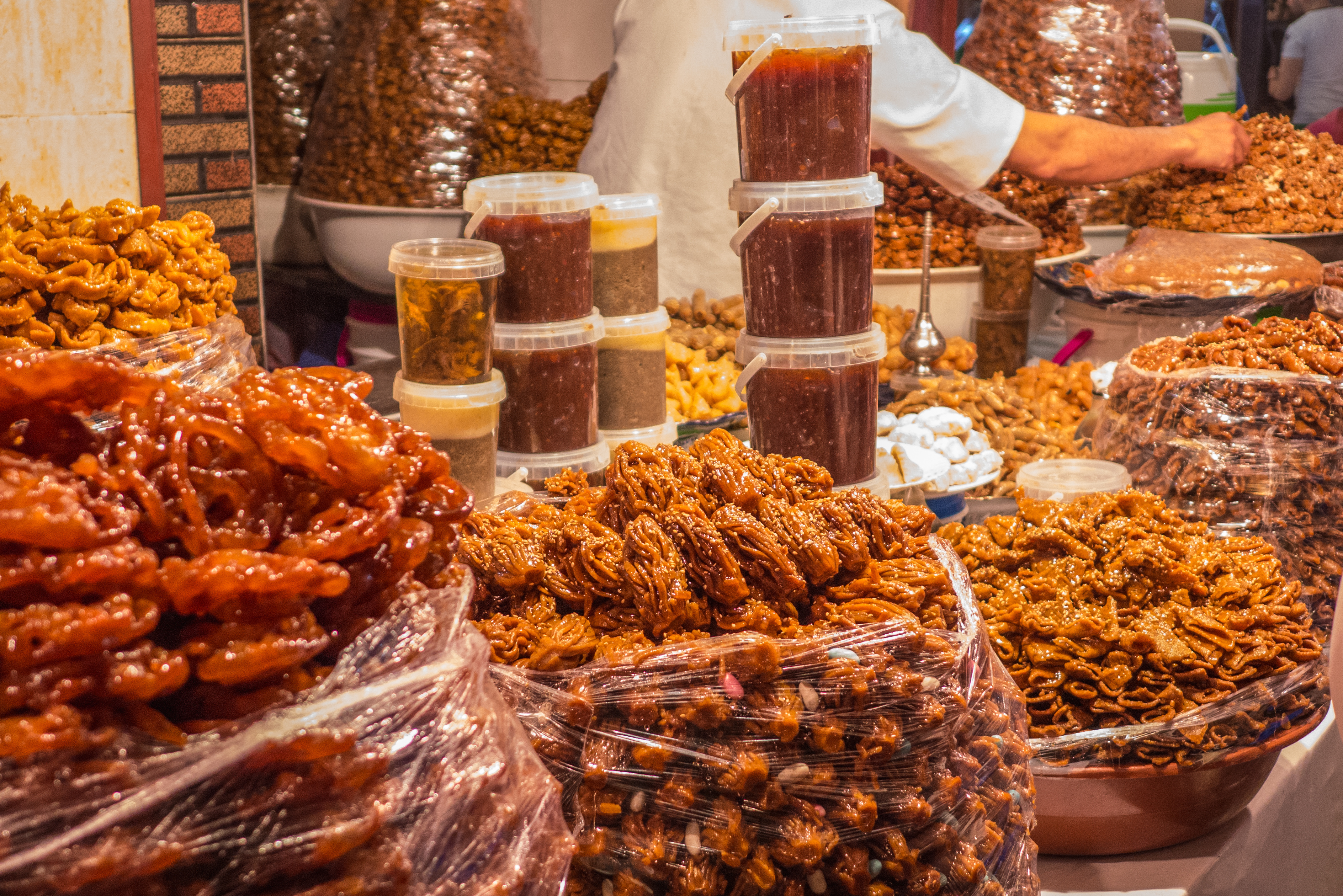 HEBKALA
"Insider Foodage"
*Largest City (ies): Casablanca
*Culinary travel destination(s): Marrakech, Casablanca, Fes, Essaouira
*Primary Language(s): Arabic, French, Spanish, Berber dialect
*%Urban to Rural: 62.5%
*Primary Agricultural Exports: citrus fruits, vegetables, fish
*Population: 34,314,128
*Food expenditure for one week: $284.06
*Caloric intake available daily per person: 3,230 kcal
*Alcohol consumption per capita: 0.60 liters
*Obese population: 26.1%
*Big Mac Price: $5.46
*Meat consumption per person per year: 30.1 kg
*Prevalence of Hunger: 10.2 Global Index Score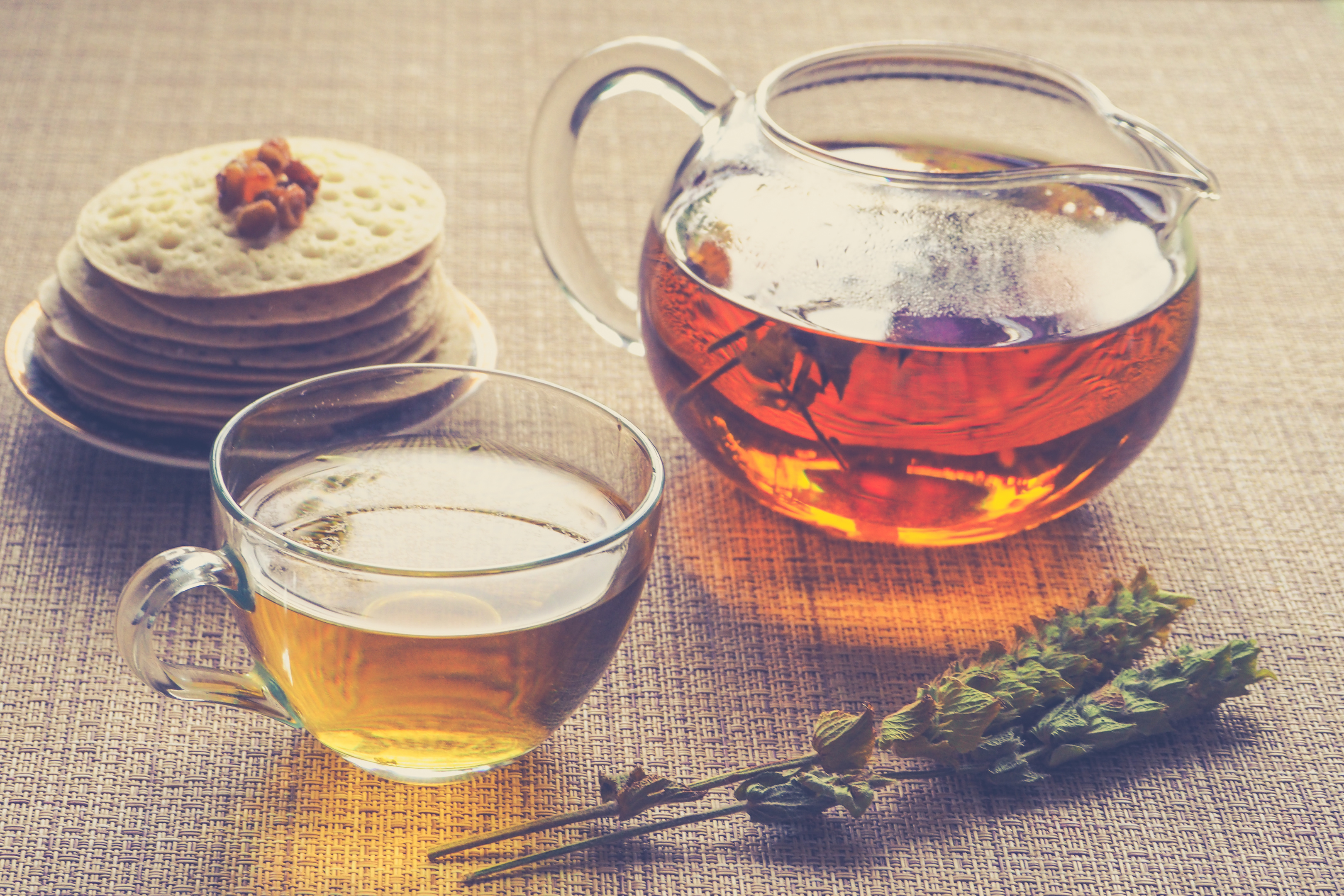 EGHRIR & MOROCCAN MINT TEA
Author
Kassandra Jones
Tags :
Kitchen Connection
Morocco
Featured
Country
Moroccans
Food
Travel
Kitchen Connection

Using this space to Connect you with the world, your world!