Kitchen Connection - Kitchen Connection Goes to: Morocco!
Back to Blogs
Depending on where you go in Morocco, the temperature can vary. Generally, Morocco's climate is moderate and subtropical. It is cooled by breezes off the Atlantic and Mediterranean. But, the further from the ocean you go, the more extreme winter and summer can be. It gets to be fairly cold in the winter and the summers are very hot.
Native Berber, Arabic, Andalusian, Turkish, and Middle Eastern cuisine together create a delicious fusion of Moroccan cuisine. While visiting Morocco, you can learn how to make and prepare these amazing foods through Riads. They offer half-day cooking workshops in Marrakech, Fes and Essaouira where you will get the chance to purchase fresh ingredients and then make a traditional tagine and a couscous dish!
Go to Merzouga while visiting Morocco to spend an amazing night in the Sahara Desert. Exploring by camel is the best way to get around before sleeping in the dunes!
Insider Footage
Country: Morocco
Continent: Africa
Capital: Rabat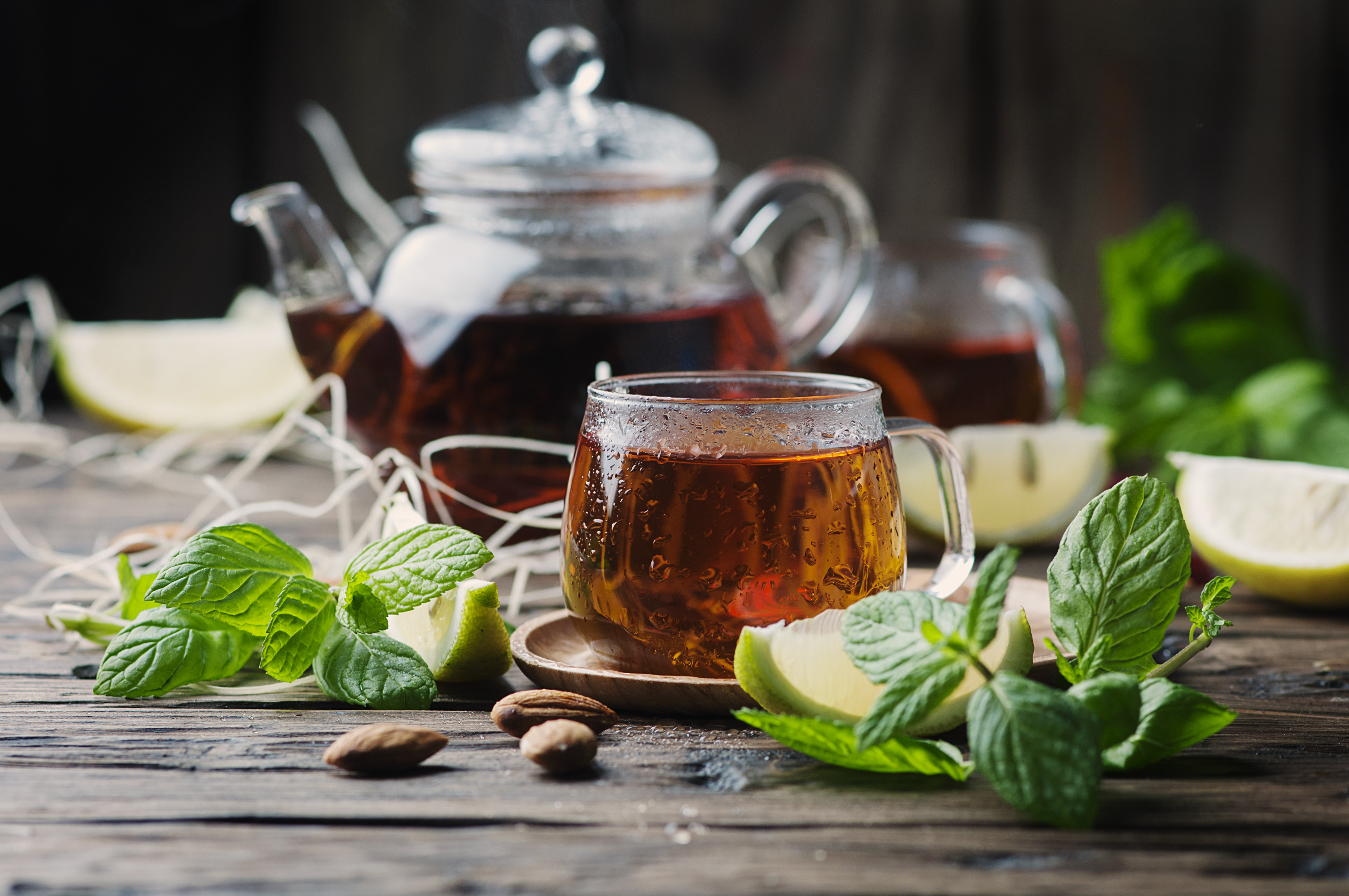 Mint tea
Mint tea is a national obsession in Morocco. Hot, sweet, and bitter, it punctuates Moroccan life like clockwork.
Largest City (ies): Casablanca & Rabat
Culinary travel destination(s): Agadir, Atlas Mountains, Bouznika, & Casablanca
Primary Language(s): Arabic
%Urban to Rural: 60.6% Urban vs. 39.4% Rural
Primary Agricultural Exports: Wheat, tomatoes and citrus fruits
Population: 33.01 million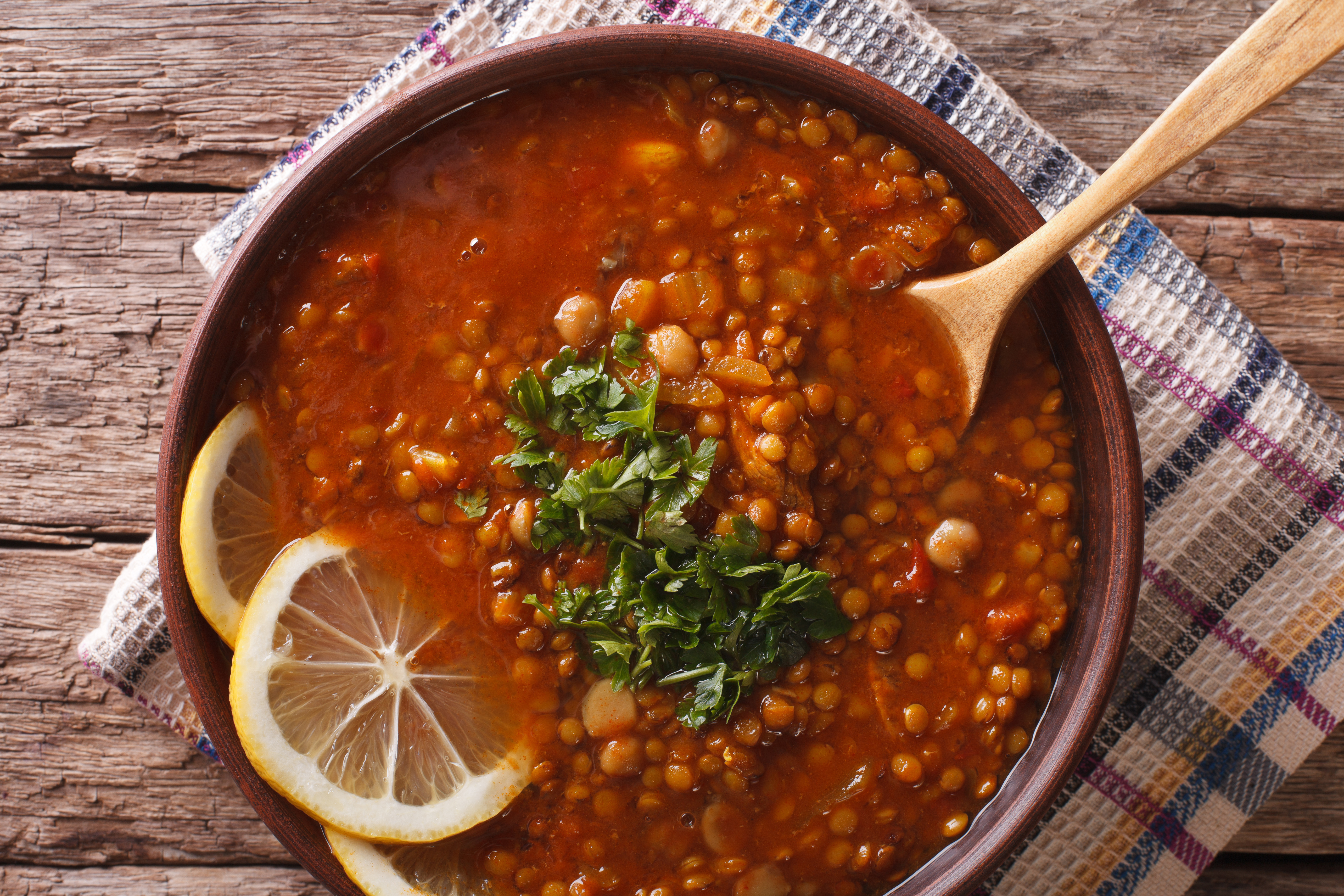 Harira
Harira is a traditional Moroccan soup. It is popular as a starter but is also eaten on its own as a light snack. There are many variations and it is mostly served during Ramadan, although it can be made throughout the year.
*Food expenditure for one week: €36 or ~$41
*Caloric intake available daily per person: 3,260
*Alcohol consumption per person: 0.9 litres
*Obese population: male 6.0% /female 20.9%
*Big Mac Price: 51 Dirham or 5.26 U.S. Dollars
*Meat consumption per person per year: 30.1 kg
Prevalence of Hunger: <5%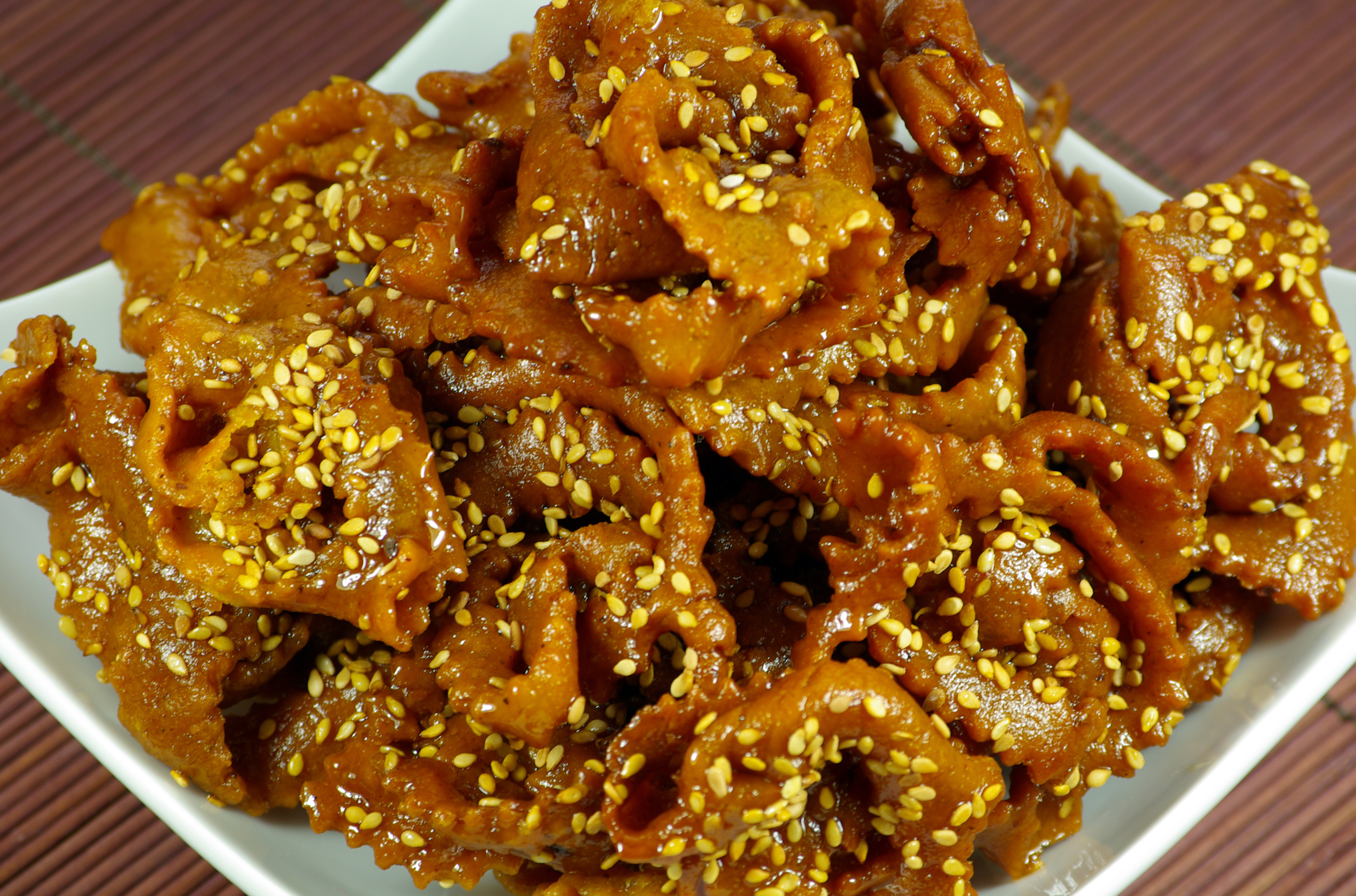 Chebakia
Chebakia is a pastry of Moroccan origin made of strips of dough rolled to resemble a rose, deep-fried until golden, then coated with a syrup made of honey and rosewater and sprinkled with sesame.
Culture: The culture of Morocco has changed throughout Moroccan history. Morocco has hosted many peoples, in addition to the indigenous Berbers, coming from the East Phoenicians, Arabs, South (Sub-Saharan African), and North (Romans, Andalusians both Muslims and Jewish).
National Dish (es): The main Moroccan dish most people are familiar with is couscous, the old national delicacy. Beef is the most commonly eaten red meat in Morocco, usually eaten in a tagine with a wide selection of vegetables. Chicken is also very commonly used in tagines, or roasted.
National Drink(s): Mint tea is a national obsession in Morocco. Hot, sweet, and bitter, it punctuates Moroccan life like clockwork: mint tea to wake up, mint tea with pastries in the afternoon, mint tea to round out every meal. Dubbed Moroccan, or Berber, "whiskey," tea has also become the national drink of Morocco.
Special Holiday Foods: Holiday foods will depend on the holiday and the family's ethnicity. The following are just some examples:
- Ramadan: This ritual is followed by bowls of harira, a tomato-based soup that is emblematic of the holiday; though eaten year-round, it is obligatory at Ramadan. Dates and dried figs accompany a bowl of harira along with chebakia, which are flower-shaped cookies soaked in honey and sprinkled with sesame seeds.
- Eid Al-Adha: In Morocco, sweets and cookies are prepared in advance for the special day. They will enjoy a breakfast eating traditional foods such as herbel (wheat and milk Soup), msemen, harcha, beghrir and krachel. It's Moroccan tradition to prepare organ meats such as the liver and heart. Subsequent days include more meat-intensive dishes (such as mechoui, steamed lamb and Mrouzia) that might be too expensive to serve other times of the year.
Fun foodie facts: In Morocco, it is considered impolite to handle food with the left hand and to say no to meat if it is offered at a meal. Morocco is the largest processor and exporter of sardines in the world.
Tags :
Kitchen Connection
Morocco
Featured
Country
Food
Travel
Kitchen Connection

Using this space to Connect you with the world, your world!