Kitchen Connection - Kitchen Connection Goes To: Guadeloupe
Back to Blogs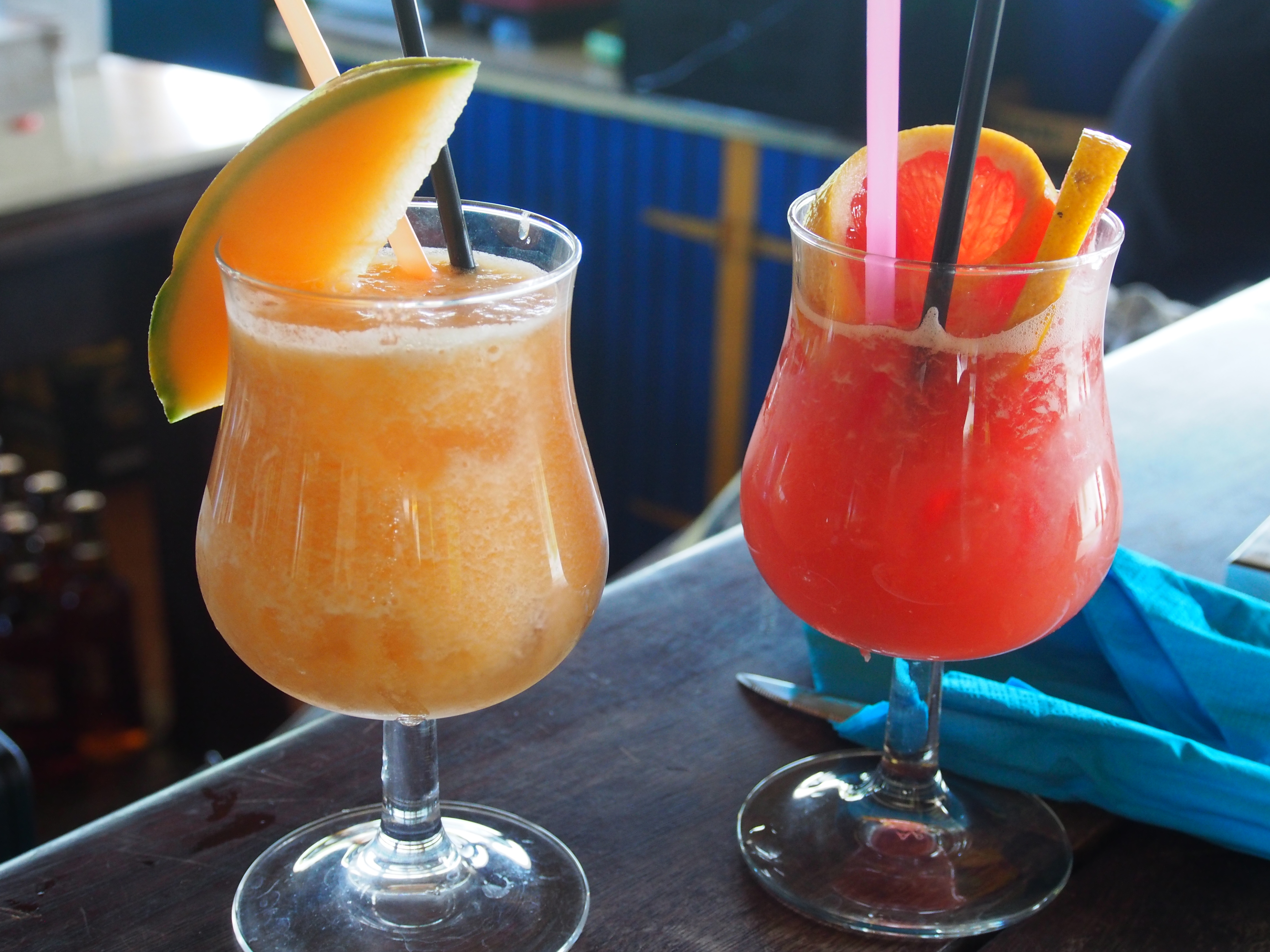 Fresh Canteloupe and Grapefruit Drinks in Guadeloupe
Guadeloupian cuisine amalgamates much of the Creole specials. However, several other cultures have a strong influence on Guadeloupian food, such as the French, Indians, American, and African cultures. Guadeloupe is defined as an island of eight Archipelago Islands inhabited by people from the Lesser Antilles. The leading islands in Guadeloupe are namely Basse-terre and Grande-Terre, which are separated from each other by a river channel, Reviele Salee.' Together, they form the shape of a butterfly.
The majority of the Guadeloupian population is of African origin. In addition to the population of the African descent, there is also a smaller population of East Indian origin people; as well as another small number of Lebanese, and white Creoles. Christopher Columbus discovered Guadeloupe in 1493, and it was then called Karukera. Since then, it was France colonized Guadeloupe, and it now operates as an independent extension of France itself -- un pays d'outre mer -- an overseas French country, and thus, its citizens are entitled to all rights and duties of French citizens.
Primary Language(s): French, Creole, and English
Percentage Urban vs. Rural: 98% Urban vs. 2% Rural:
Primary Agricultural Exports: Bananas, Rum, and Sugarcane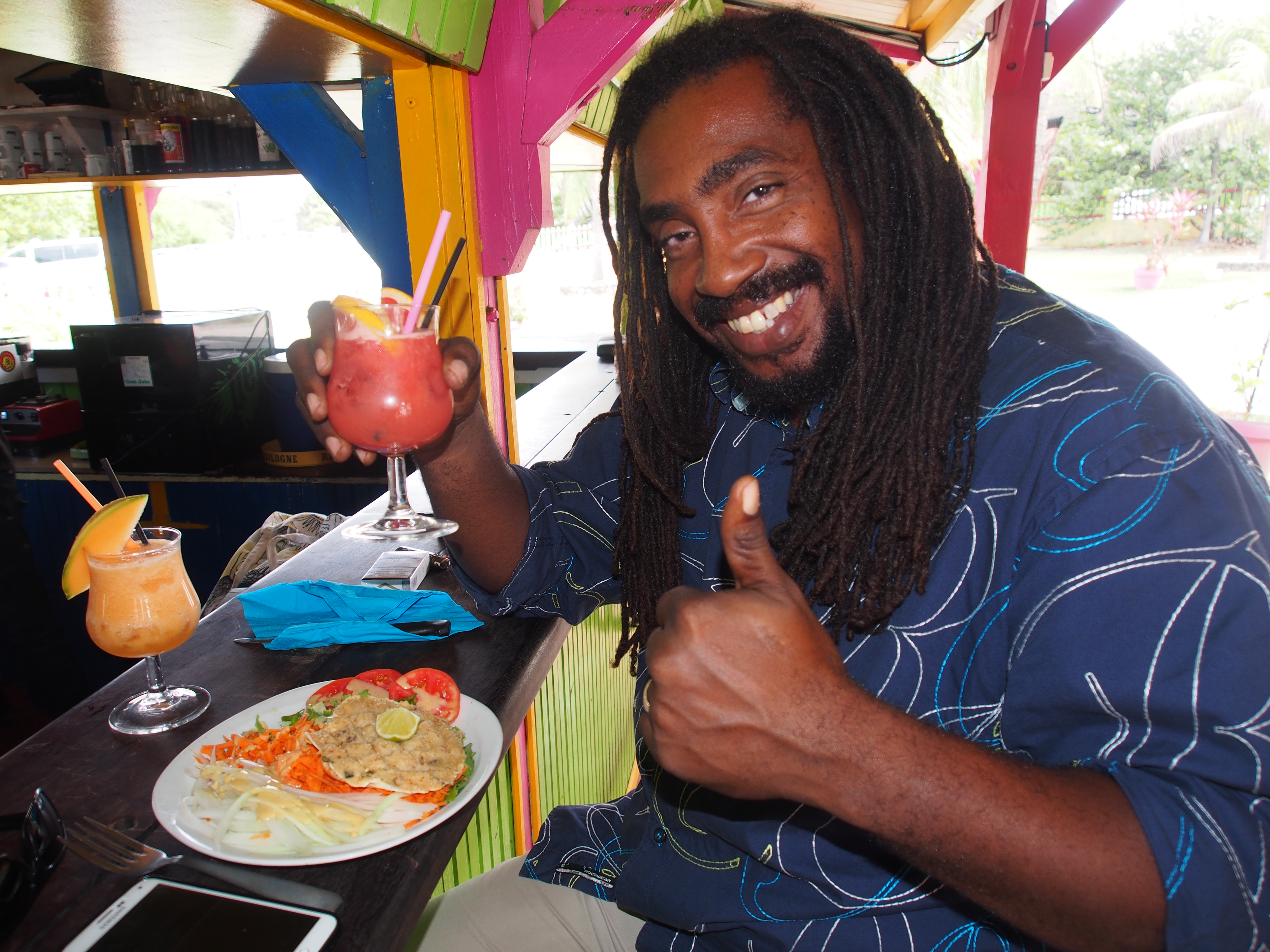 Our Taxi Driver, Rudy, in Guadeloupe -- Only the best!
French is the official language used in Guadeloupe. Schools and major administrative offices use the French language. Nevertheless, other Guadeloupians speak the Creole language that which was used in the country during the colonization and slavery period. Agriculture forms the biggest export venture of the Guadeloupian people, with bananas, and sugarcane representing the highest contributors to the Gross Domestic Product of Guadeloupe. Food forms the leading cultural express in the country that captures core practices and values of Guadeloupian people. Their culinary destinations speak for it, if you want to confirm.

*Food expenditure for one week: 250 U.S. Dollars
*Caloric intake available daily per person: 2,734 Kcal
*Alcohol consumption per person: 6.72 Litres

INSIDER 'FOODAGE'
Country: Guadeloupe
Continent: North America
Capital: Basse- Terre
Largest City(ies): Les, Abymes, Baie-Mahault, Le Gosier, and Petit- Bourg
Culinary travel destination(s): Sainte-Anne, Pointe a Pitre, Basse Terre, Saint Francois, and Marie-Galante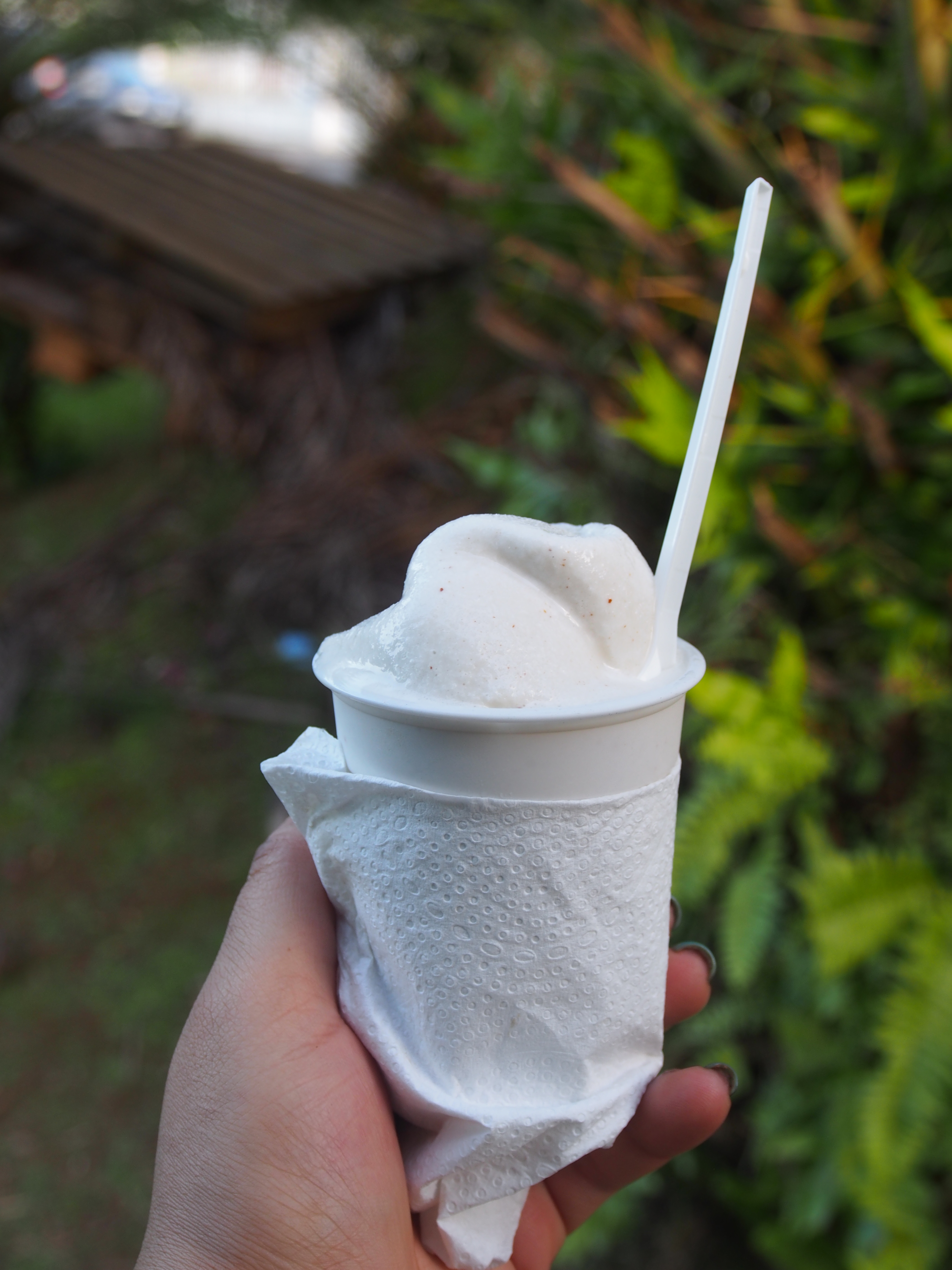 Homemmade Coconut Ice Cream
*Obese population, 35.4% male/ 38.9% female

*Big Mac Price: 7 Euros

*Meat consumption per person per year: 12.7kg

Prevalence of Hunger: Very low (Via World Food Programme)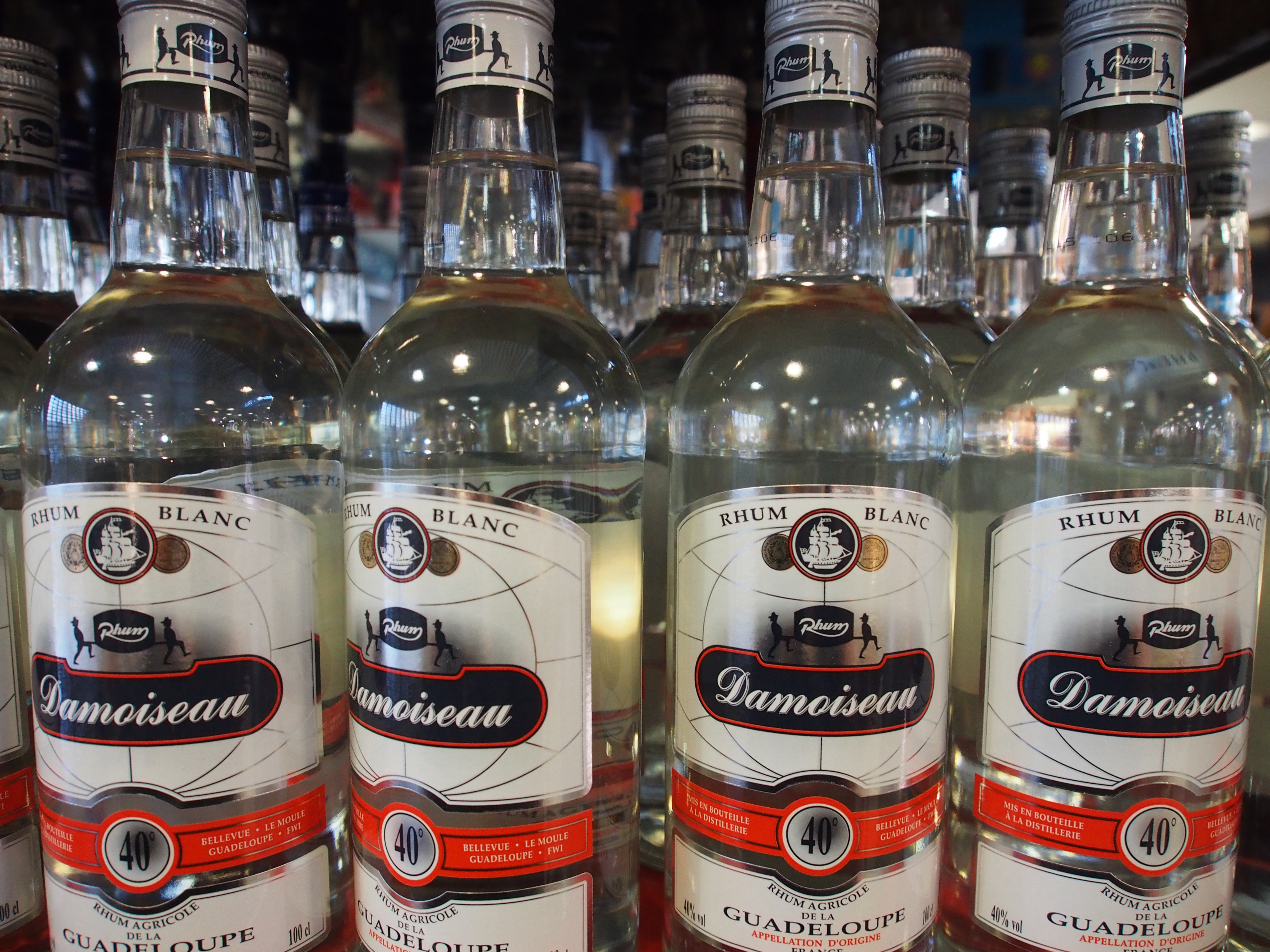 Traditional Guadaloupian Rum
Culture: Art, music, culinary, and dance
National Dish (es): Porch-Colombo, which comprises chicken, pork, lamb and goat
National Drink(s): TI' Punch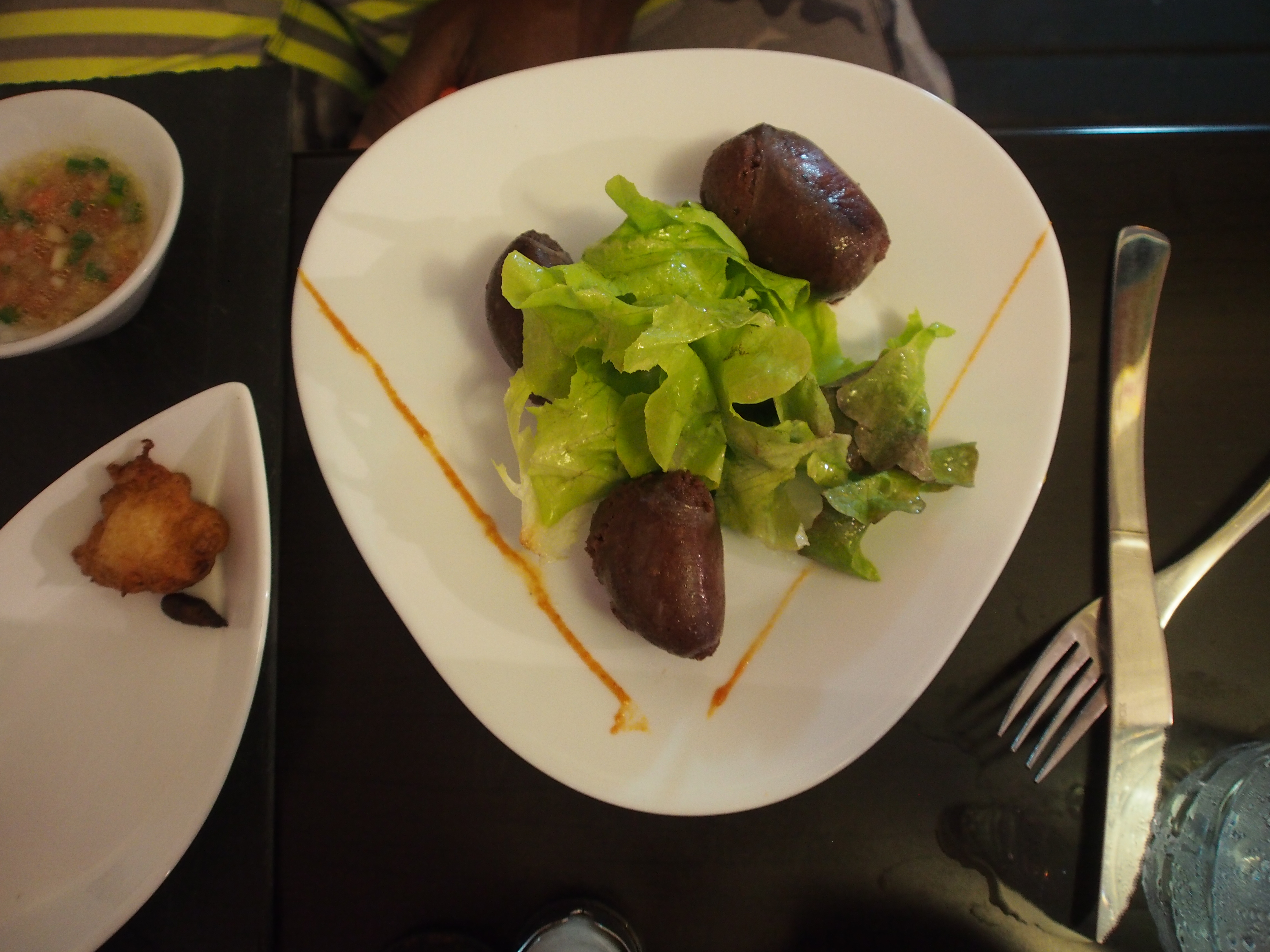 Traditional Sausage from Chef Ruddy's Restaurant
Special Holiday Foods: Pork, Crab, Rice, Blood Sausage, salted codfish, pigeon peas, and rum punches etc.
Regional food differences: rum, Cabri, matete, Callabo, bebele, Blaff, Accras, lobsters, and ouassou etc.
Fun foodie facts: Food in Guadeloupe holds the special position of culture itself. Guadeloupian cuisine demonstrates the African culture, French culture, that of the Americas, Indian culture, and East African culture as the core influences of Guadeloupian food. Blood Sausage is a special dish in Guadeloupe for the celebration of various occasions.
***Facts and Figures Via Hungry Planet
Tags :
Kitchen Connection
Featured
Country
Guadeloupe
Food
Travel
Kitchen Connection

Using this space to Connect you with the world, your world!