Kitchen Connection - Kitchen Connection Goes to: Greece!
Back to Blogs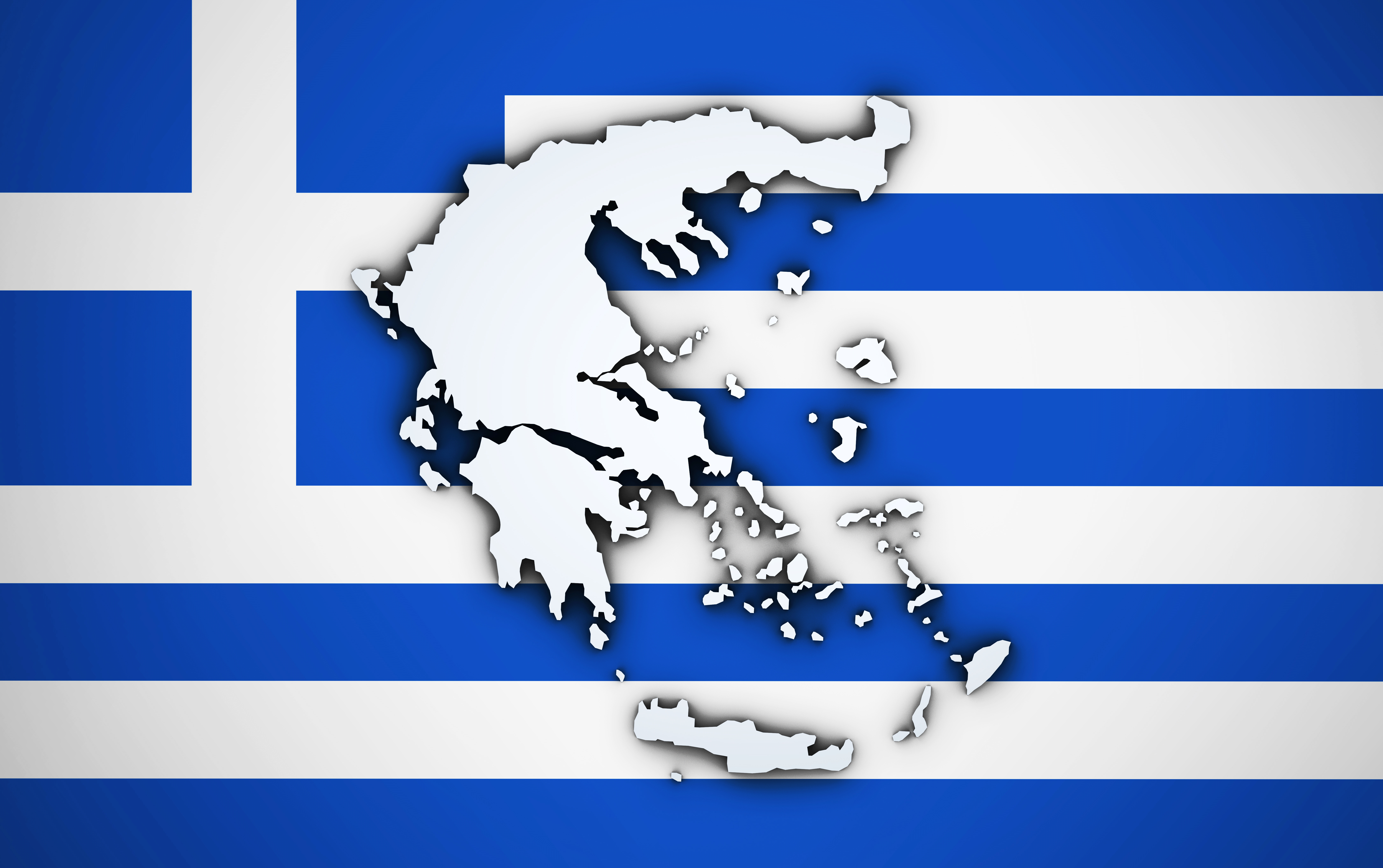 Gracious Ancient Greece, a Mediterranean climate surrounding with an estimation of 10 million people living in this country with their beautiful architectures. Greece is known for its ancient and modern attractions, including historical museums, archaeological sites and tourist visits. When people travel to Greece, they travel through the history of Greece. The country itself is home to a different time, a beautiful culture, historical traditions, fresh foods, and famous historical figures. Greece is surrounded by 6 islands, each of which offers a (food) culture of its own.
Food is a way the Greeks to communicate with one another and consider it a way to speak to the heart of someone.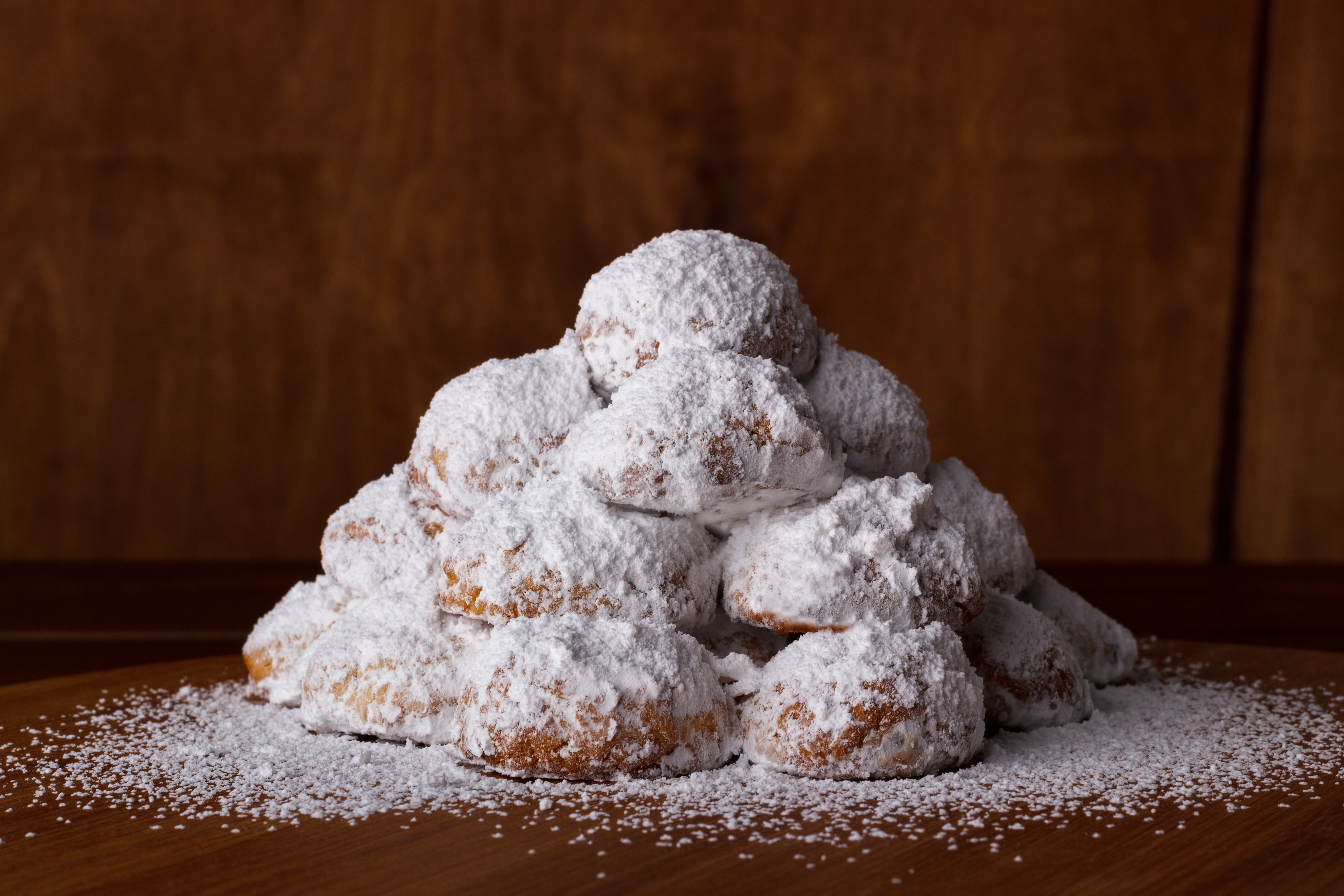 Almond Cookies
During the holidays, like Greek Easter, families eat roasted lamb, seasoned with herbs, and braided bread decorated with dyed eggs called Tsoureki. Other foods include cheese, olives, taramosalata, Greek salad, artichokes, rice, cookies, and baklava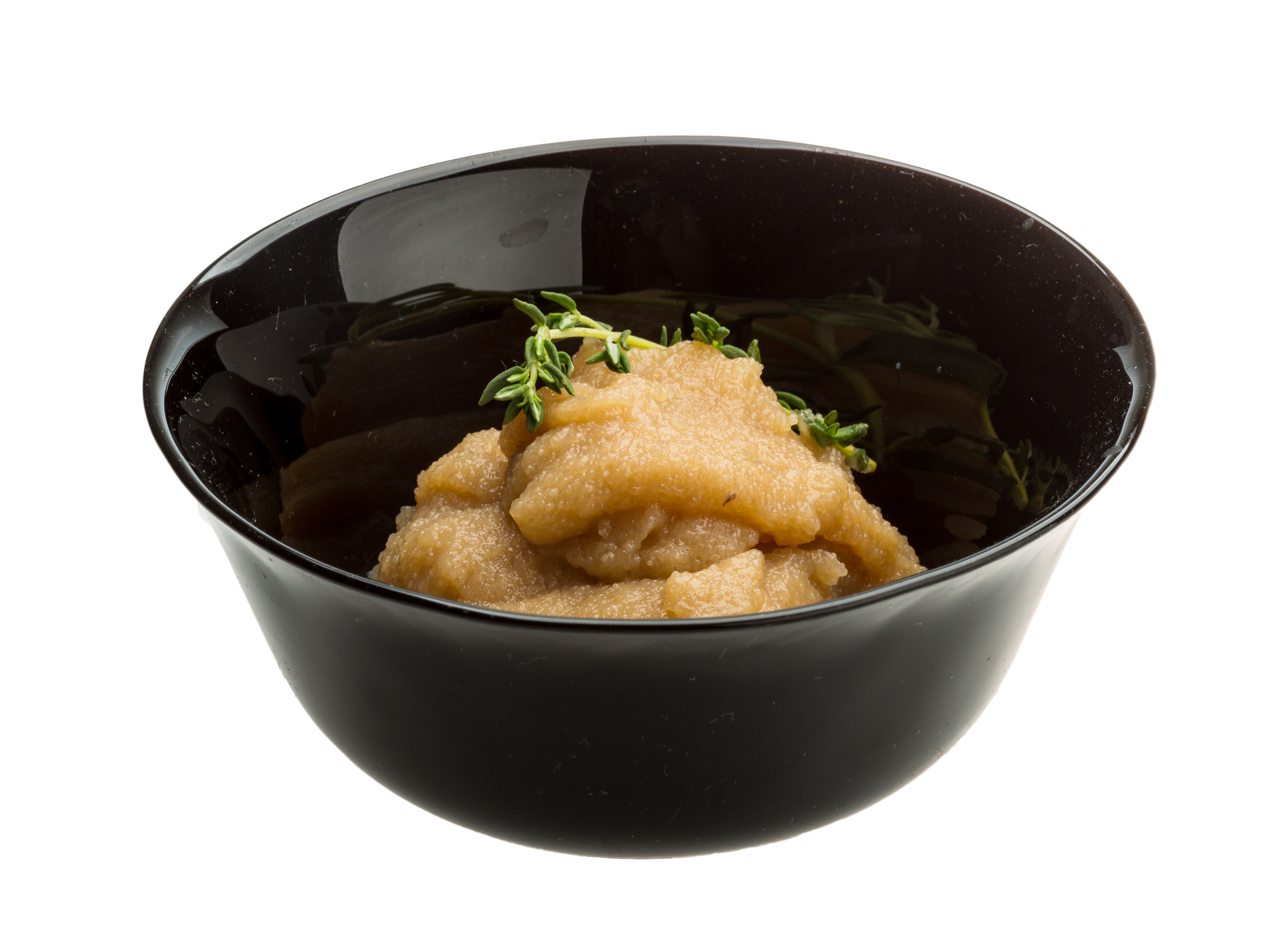 Cod Roe
On Greek New Year's Day, people make a special New Year's bread known as Vasilopita. Vasilopita is prepared only on this day of the year to celebrate a year of life.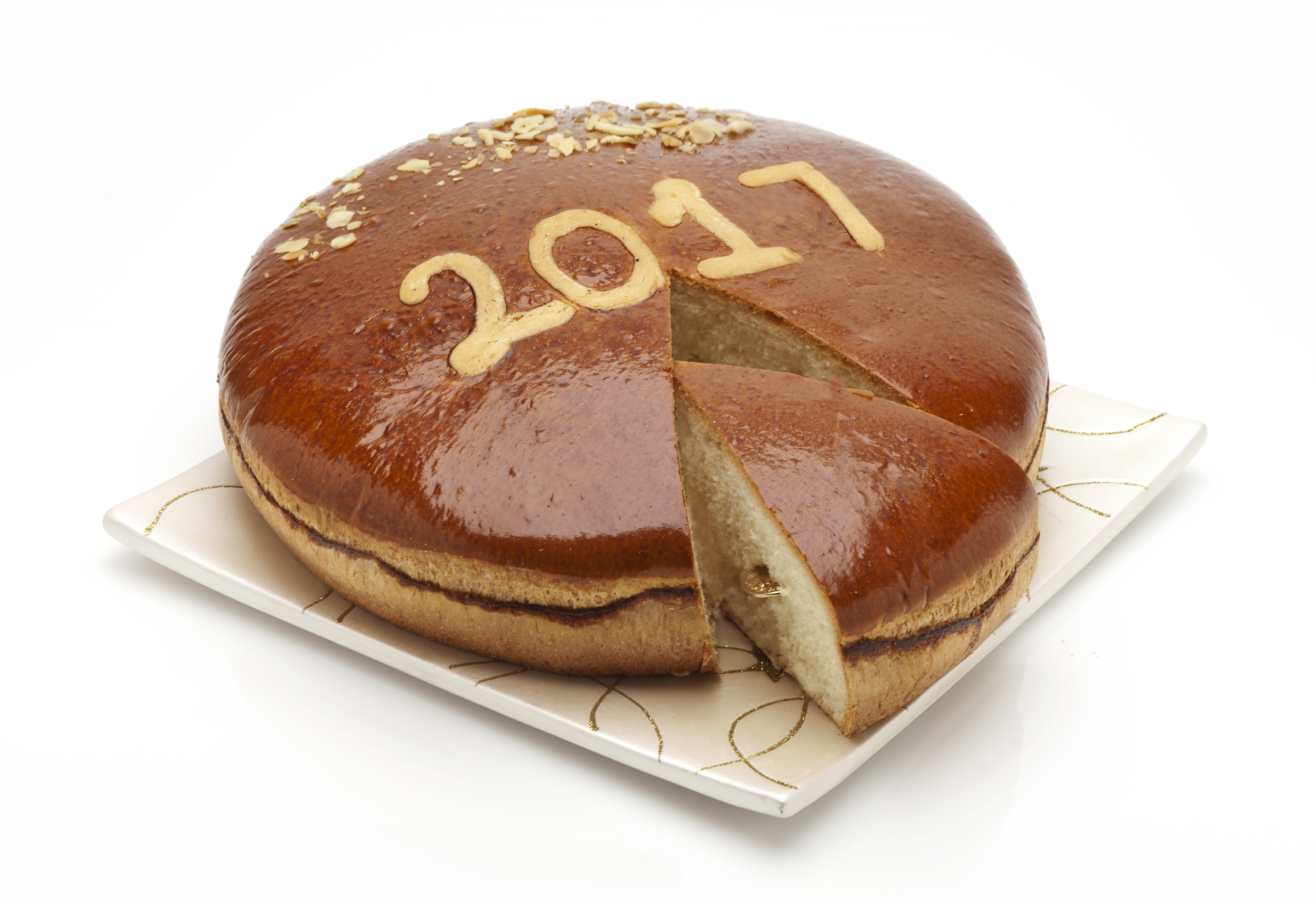 Vasilopita
Country Facts
Official Name: Greece
Capital: Athens
Continent: Europe
Capital: Athens
Largest City (ies): Athens and Thessaloniki
Official Language(s): Greek
National Dish(es): Moussaka Fasolatha. Koulouri. Loukoumades. Souvlaki. Dolmades. Spanakopita
Fun Facts:
1. Feta, which is made from goat's milk, is the Greece's national cheese. It dates back to the Homeric ages, and the average per-capita consumption of feta cheese in Greece is the highest in the world. Feta, which is made from goat's milk, is the Greece's national cheese. It dates back to the Homeric ages, and the average per-capita consumption of feta cheese in Greece is the highest in the world
2. With an area of 50,949 square miles, Greece is roughly the size of Alabama. The population of Greece is more than 10 million people compared to the population of Alabama which is around 4.5 million. Approximately 16.5 million tourists visit Greece each year, more than the country's entire population. Tourism constitutes nearly 16% of the gross domestic product (GDP). Because so many people want to visit, Greece has more international airports than most countries. The Greeks have cultivated olive trees since ancient times making them the world's third leading producer of olives. Some olive trees planted in the thirteenth century are still producing olives.
"Insider Foodage":
*Culinary travel destination(s): Patmos and Santorini
*Primary Language(s): Greek
*%Urban to Rural: 78% Urban vs. 22% Rural
*Primary Agricultural Exports: 70% of the land cannot be cultivated because of poor soil or because it is covered by forests. Of the remaining 30%, cotton, tobacco, grapes, melons, tomatoes, peaches, and oranges are popular European Union exports. Greece's olives are the country's most renowned export crop.
*Population: 10,900,398
*Food expenditure for one week: €36 or ~$41
*Caloric intake available daily per person: 3,700
*Alcohol consumption per person: 10.3 litres
*Obese population: male 27.9% /female 25.6%
*Big Mac Price: 3.69 U.S. Dollars
*Meat consumption per person per year: 74.8 kg
*Prevalence of Hunger: <5%
National Dish(es): Fasolada, a white-bean soup, is made of beans, tomatoes, carrot and a generous amount of celery usually served with a variety of salty side dishes (like olives or anchovies).
*National Drink(s): Ouzo, Raki, and Tsipouro are the national drinks of Greece. Ouzo is is either produced by partial distillation or the admixture of plain alcohol with aromatic herbs. Each location prides itself on its ouzo but the most famous are from the island of Lesvos and from Tyrnavos in Thessaly. Raki and Tsipouro are often confused with one another. Both are made from grapes not destined for wine-making yet still capable of producing quality distilled spirits. The main differences among them are the degree of alcoholic content and the addition or not of anise seed, which is often added to tsipouro but never to raki.
Special Holiday Foods: Holiday foods will depend on the holiday and the family's ethnicity. The following are just some examples:
- Easter: For Easter Sunday's meal, families eat roasted lamb flavored with herbs, and braided bread decorated with dyed eggs. Other foods included are cheese, olives, taramosalata, spinach and feta salad, artichokes Constantinople, rice pilaf, cookies, Easter twists, and baklava.
- Saint Basil's Day/Greek New Year's Day: A special New Year's bread known as Vasilopita is eaten on this day. It is prepared only on this day of the year.
- Christmas: Families typically share a big dinner together including cheese or meat filo pastry triangles, feta cheese, pistachio nuts, a Greek salad, cauliflower, artichokes, roast suckling pig, stuffed turkey and Christmas bread and kourabiethes.
*Local produce:
Olives & Olive Oil: Greek olive and its virgin oil is considered as one of the best in the world. It is the basis of the Greek and Mediterranean diet. It is a healthy product and medical researches have proved that it is one of the reasons that Cretans live longer. Olive and olive oil is produced all over Greece. Source: www.greeka.com
Honey: The production of honey is a Greek tradition that dates back to the antiquity. Greece, with its great variety of plants and flowers, produces different tastes of honey. This product is considered as one of the best in the world and the best honey can only be found in mountain villages. Source: www.greeka.com
Wine: According to Greeka, wine was "born" in Greece and is a Greek tradition since the antiquity. Wine processing was actually invented in Greece. Today, one can enjoy a great diversity of Greek wines: red, white and rose, sweet or dry. Greece also produces some famous kinds of wine like the Retsina, a white wine which has an accentuated resin taste, and the Mavrodafni, a dark red wine which reminds the Portuguese Porto. For a detailed gallery of Greek wines, see the section of Greek food and wines.
Vinegar: Greece has a variety of tasty natural vinegar made from wine.
Spices: Greece is also famous for the many spices used in the food: sesame (white sesame also), the cumin, the machlepi and the valuable red saffron.
Nuts: Greece also produces a large variety of nuts: almonds, pistasamos, dry grapes, sun flowers seeds, melon seeds, hazel-nut, peanuts.
Herbs: Greece has a great variety of herbs and plants with many virtues: mountain tea, oregano, sage, chamomile, sage, basil, mint, parsley.
Banquet (party) dishes: Greek Spinach Pie
*Indigenous communities: Albanians, Macedonians, Roma Turks, and Pomaks Vlachs
*Native species: Brown Bears of Epirus. Arcturos .
*SDGs that are especially prevalent in the respective country: #1 No poverty #2 Zero Hunger, #3 Good Health and Well Being #4 Quality Education #5 Gender Equality #6 Clean water and Sanitation. #8 Decent Work and Economic Growth #10 Reduced Inequalities #12 Responsible consumption and production
*Source: Greeka
Tags :
Kitchen Connection
Greece
Featured
Country
Greek
Food
Travel
Kitchen Connection

Using this space to Connect you with the world, your world!