Kitchen Connection - Government Partnerships
Back to Blogs
From Greece to Brazil to Vietnam, to France and Tonga, since its founding, Kitchen Connection has worked to represent over 40 countries through on and offline events. It features one country every month, and as such, has the pleasure of representing over 100 countries on the platform through professional chefs and home cooks alike, often with the help of a government tourism boards or respective insider knowledge on a particular region.

Kitchen Connection has hosted events such as Greek Month with support from their respective consulates. One event in particular featured Katerina of Culinary Flavors live from her home in Greece teaching how to make an authentic dish virtually.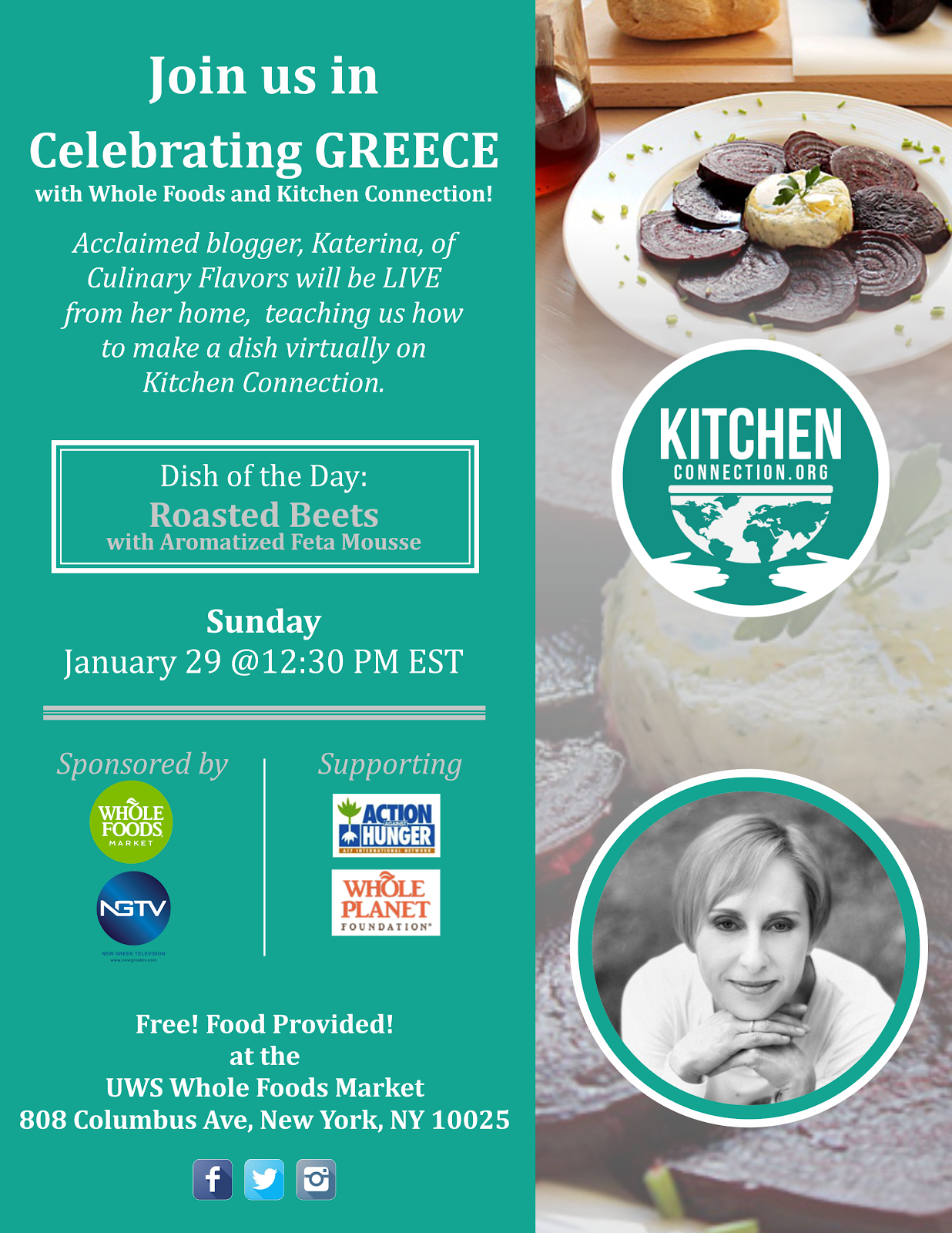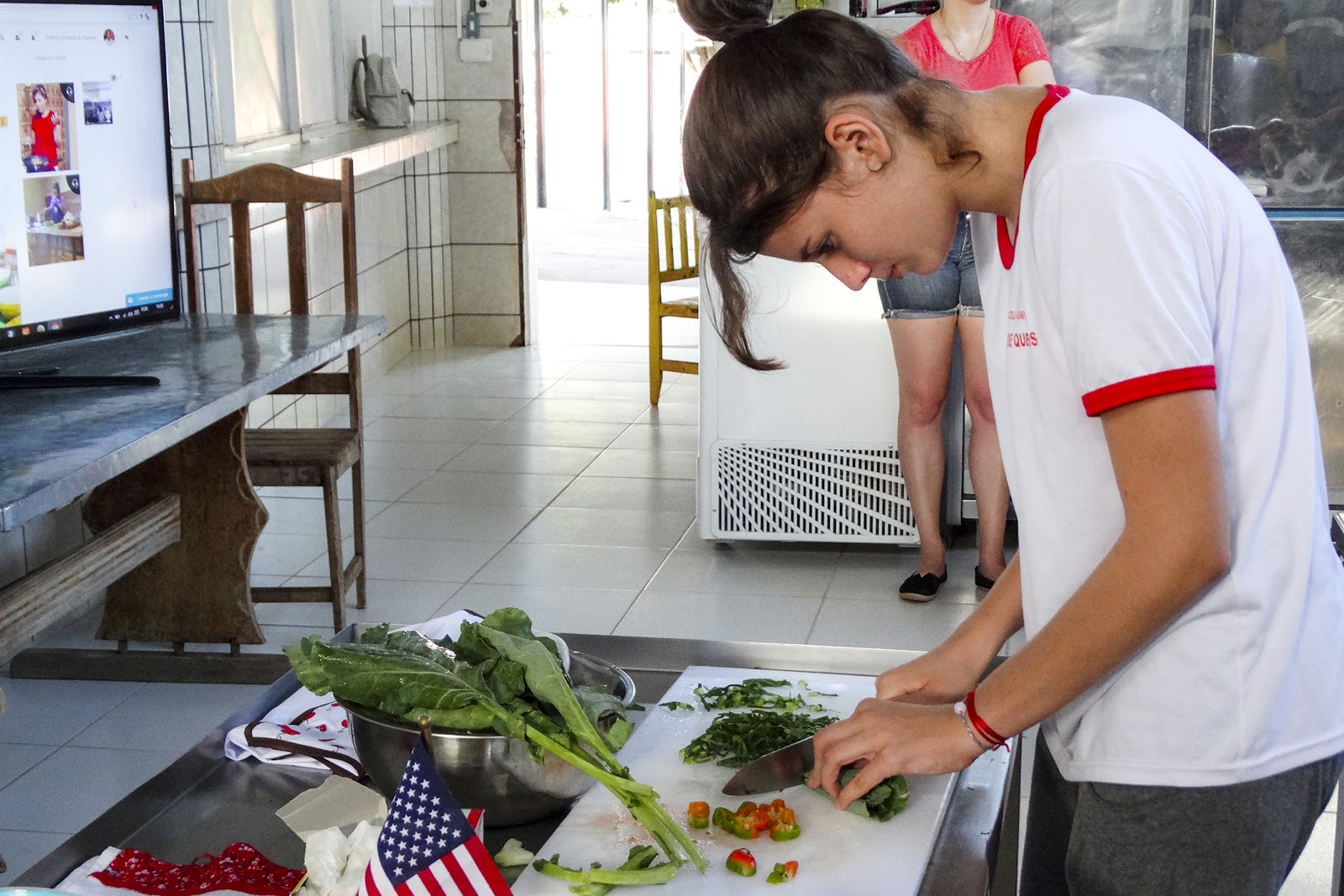 There have been several partnerships with the francophone world, the French embassy as well as the agency Maîtres Cuisiniers de France.An event at the French Embassy gave the hosted students the opportunity to learn French through an interactive online cooking experience with someone from Algeria. This partnership will continue with home cooks from the francophone world.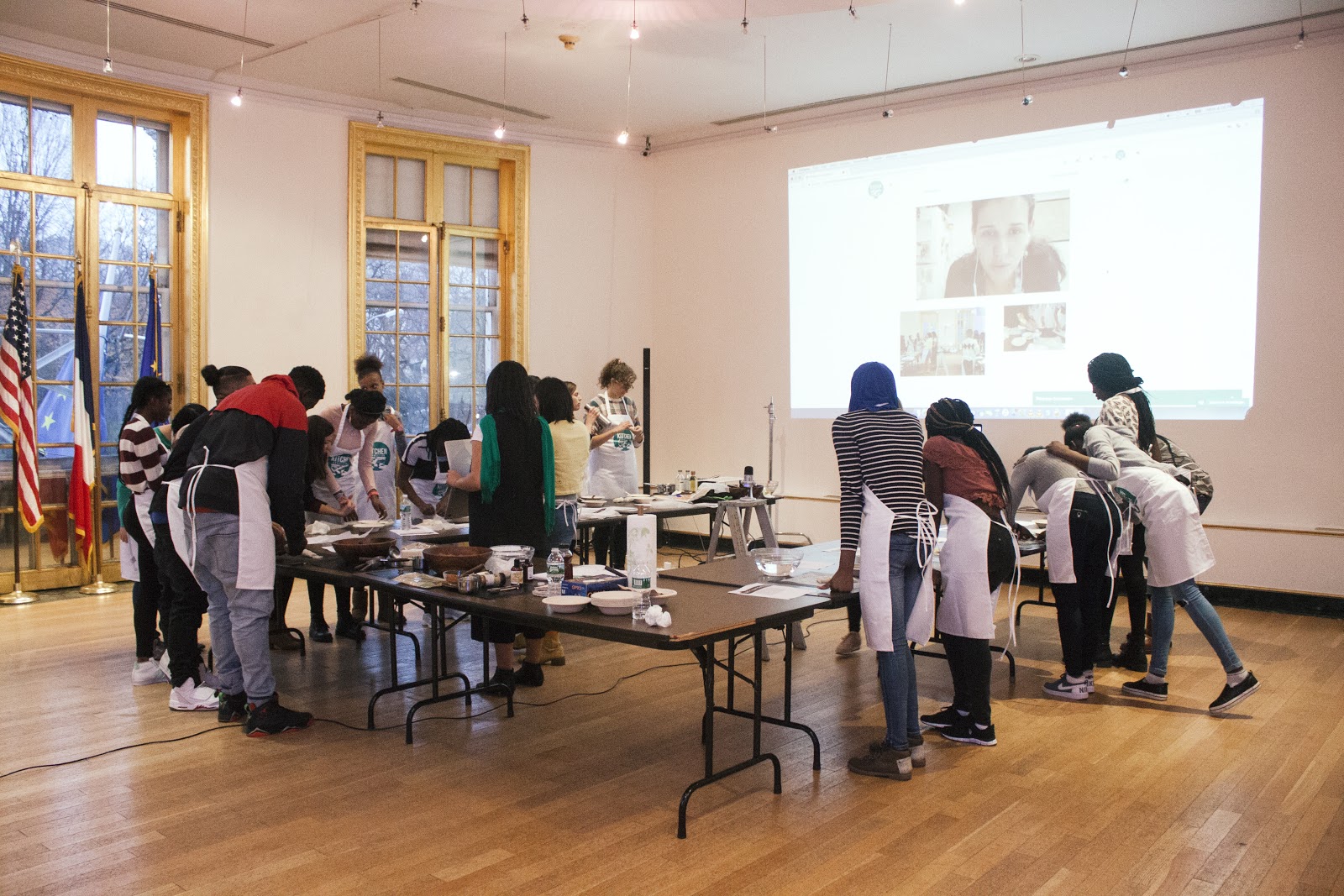 Kitchen Connection has hosted events such as Peru Month with support from their respective consulates. The SDG2 Advocacy Hub and Kitchen Connection recently had a test class with host-Chef Asha Gomez guiding Chef Palmiro in Peru, Chef Arthur in the UK, and home-cook Earlene in NYC through a South Indian Red Cabbage recipe.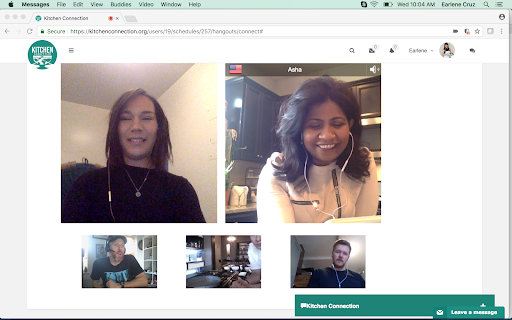 Intergovernmental
Creating interdependence and relations between governments is a necessity for the advancement of general welfare. Various spheres of government have created these relationships so that revenues and other resources may distribute or receive assistance in achieving health outcomes. Global organizations through the United Nations have partnered with Kitchen Connection to focus on its goals of gastrodiplomacy and achieving a hunger-free world.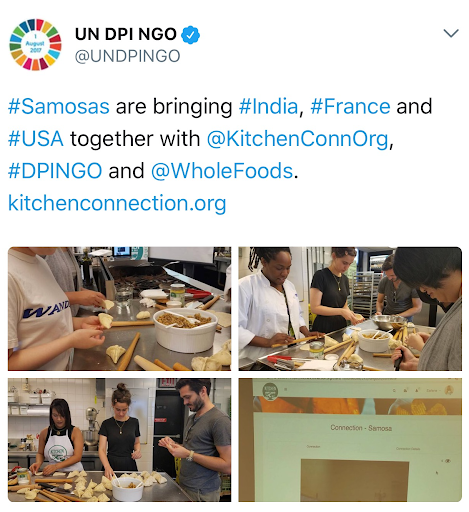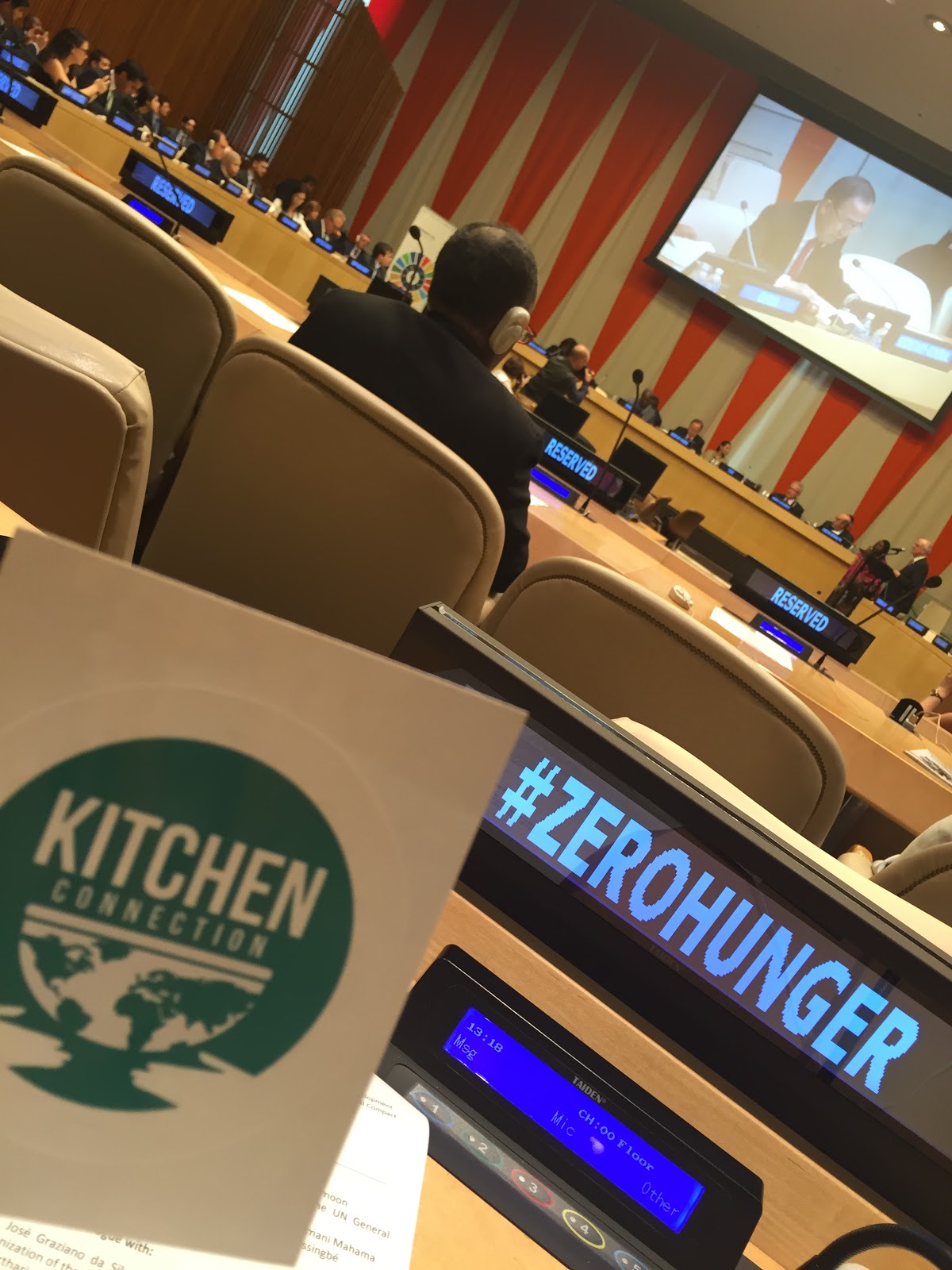 "The Department of Public Information (DPI) was established to promote global awareness and understanding of the work of the United Nations. DPI is dedicated to communicating the ideals and work of the United Nations to the world; to interacting and partnering with diverse audiences; and to building support for peace, development and human rights for all." Kitchen Connection has worked with UNDPI on hosting various events on and off the UNHQ campus, from Whole Foods to New York University, highlighting the Sustainable Development Goals.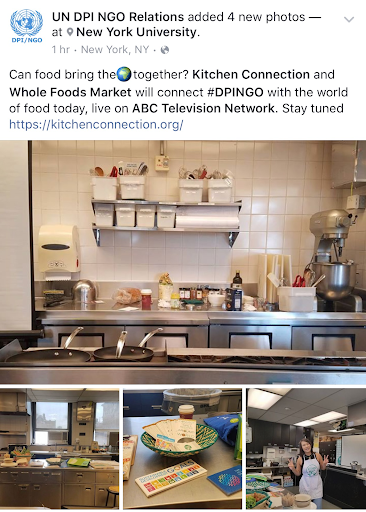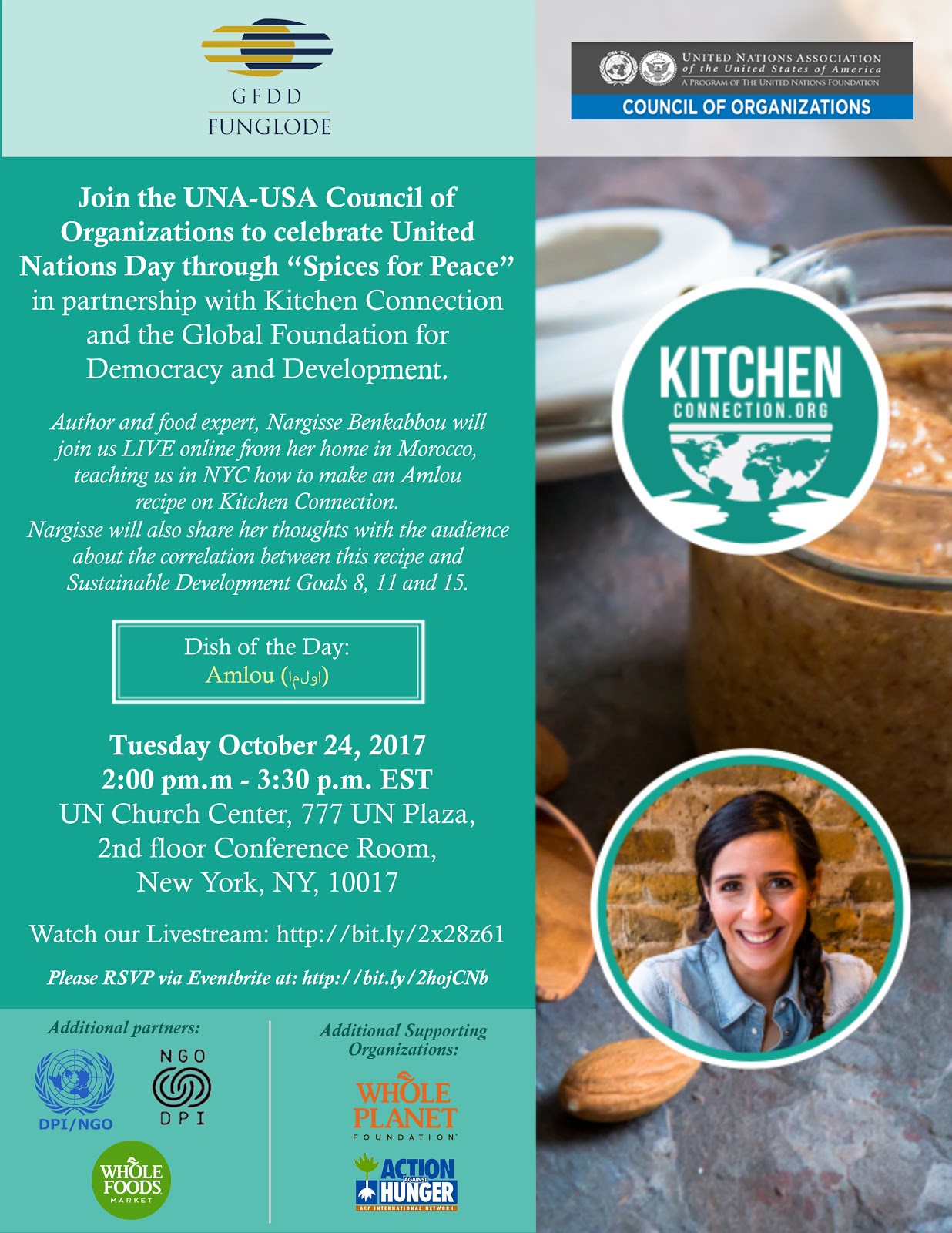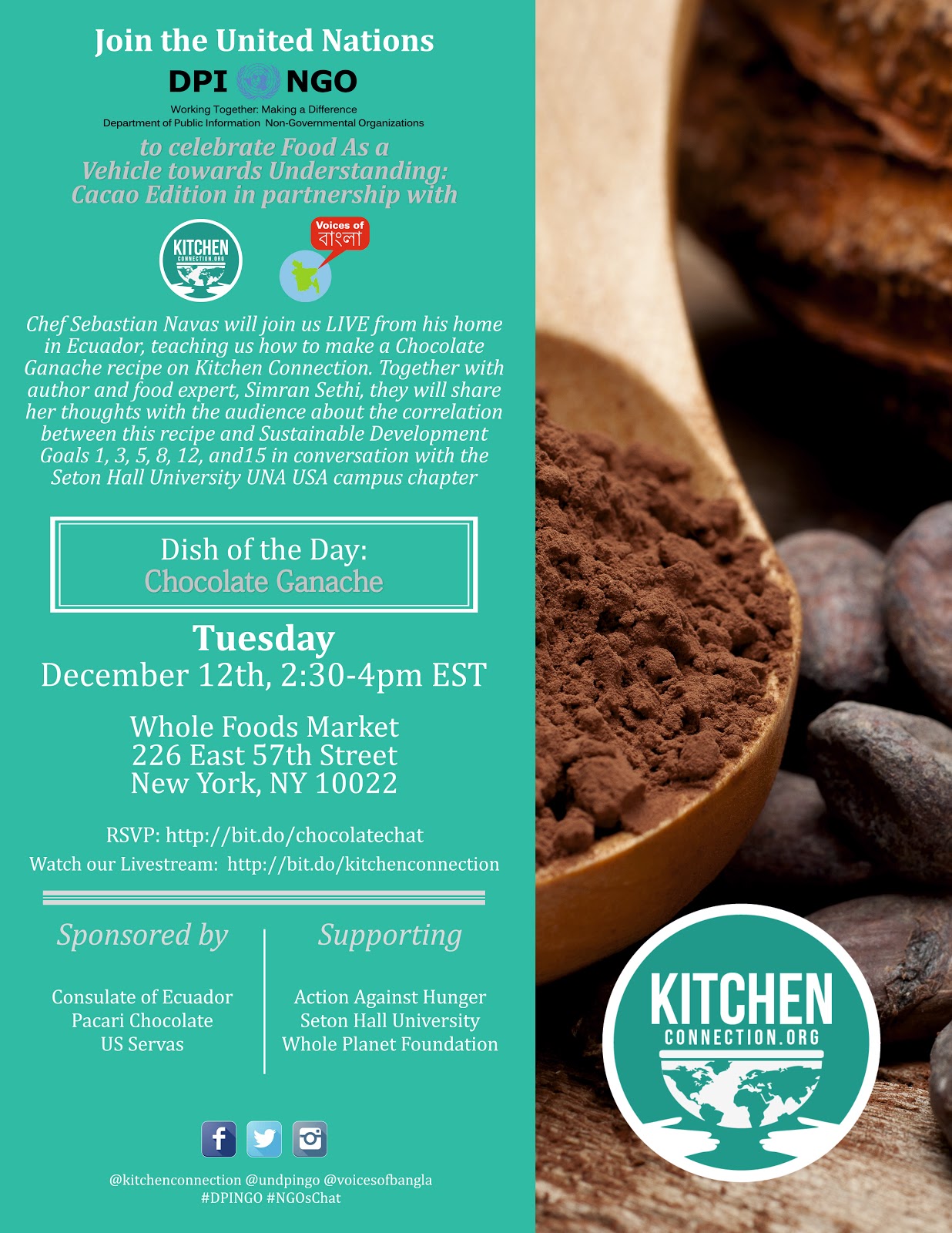 International Fund Agricultural Development
"The International Fund for Agricultural Development (IFAD) empowers rural populations to increase their food security, improve the nutrition of their families and increase their incomes by building resilience, expand their businesses and take charge of their own development." Kitchen Connection has partnered with IFAD on bringing awareness to the 2019 campaign for African nations and recently hosted a cooking challenge with three international chefs representing African nations. In December of 2018, Kitchen Connection partnered with IFAD on an event of the UNFCCC, COP 24, whereby attendees were encouraged to prepare a meal based on specific regionally inspired ingredients from Africa, Asia and Latin America – By using the same ingredients used by smallholder farming communities and facing up to the same economic and nutritional challenges the discussion deals squarely with the fact that one in three people worldwide depend on smallholder farms for their food security and that smallholders are often located on marginal lands where the impacts of climate change are most strongly felt, reducing crop yields and incomes.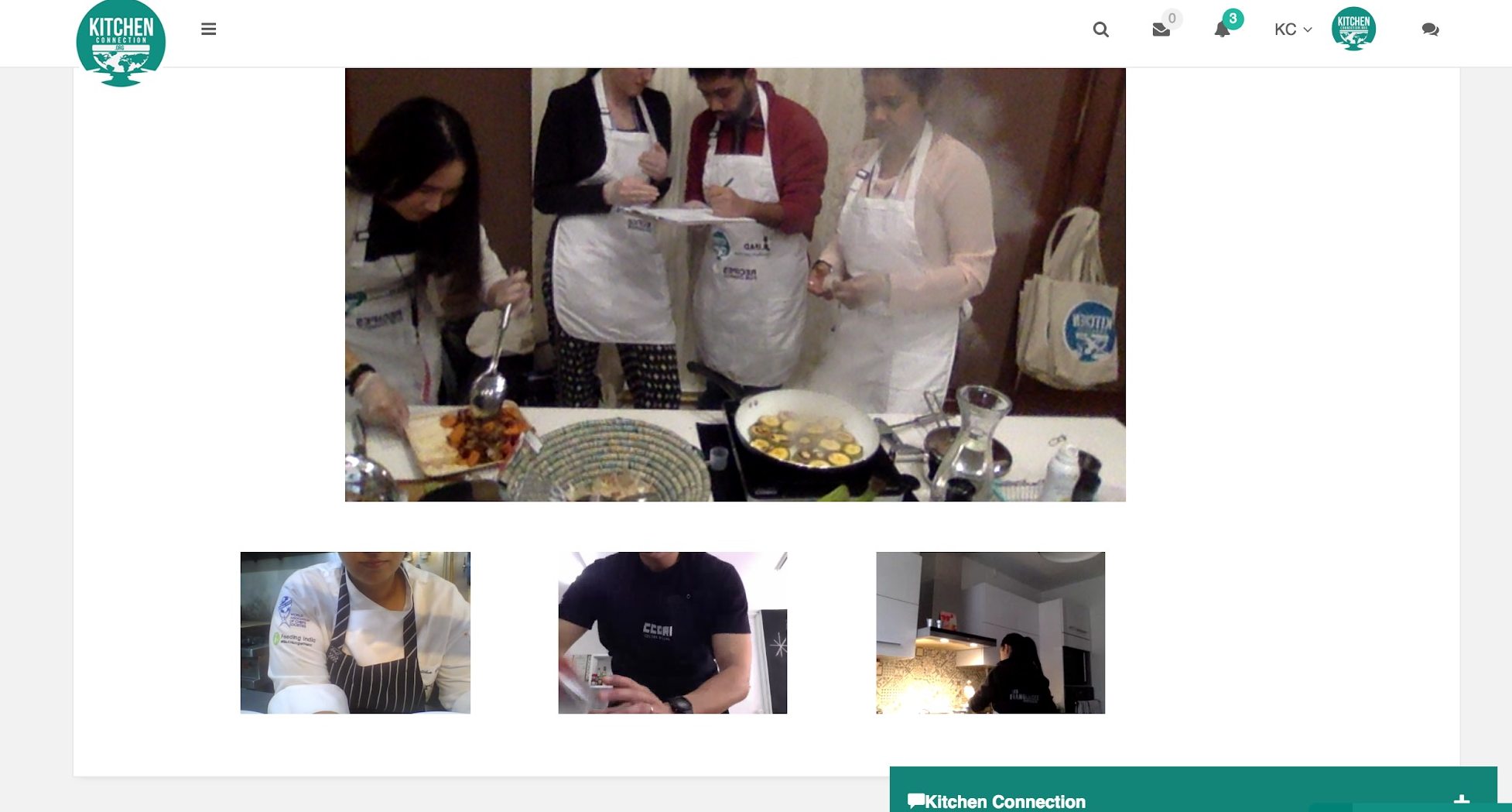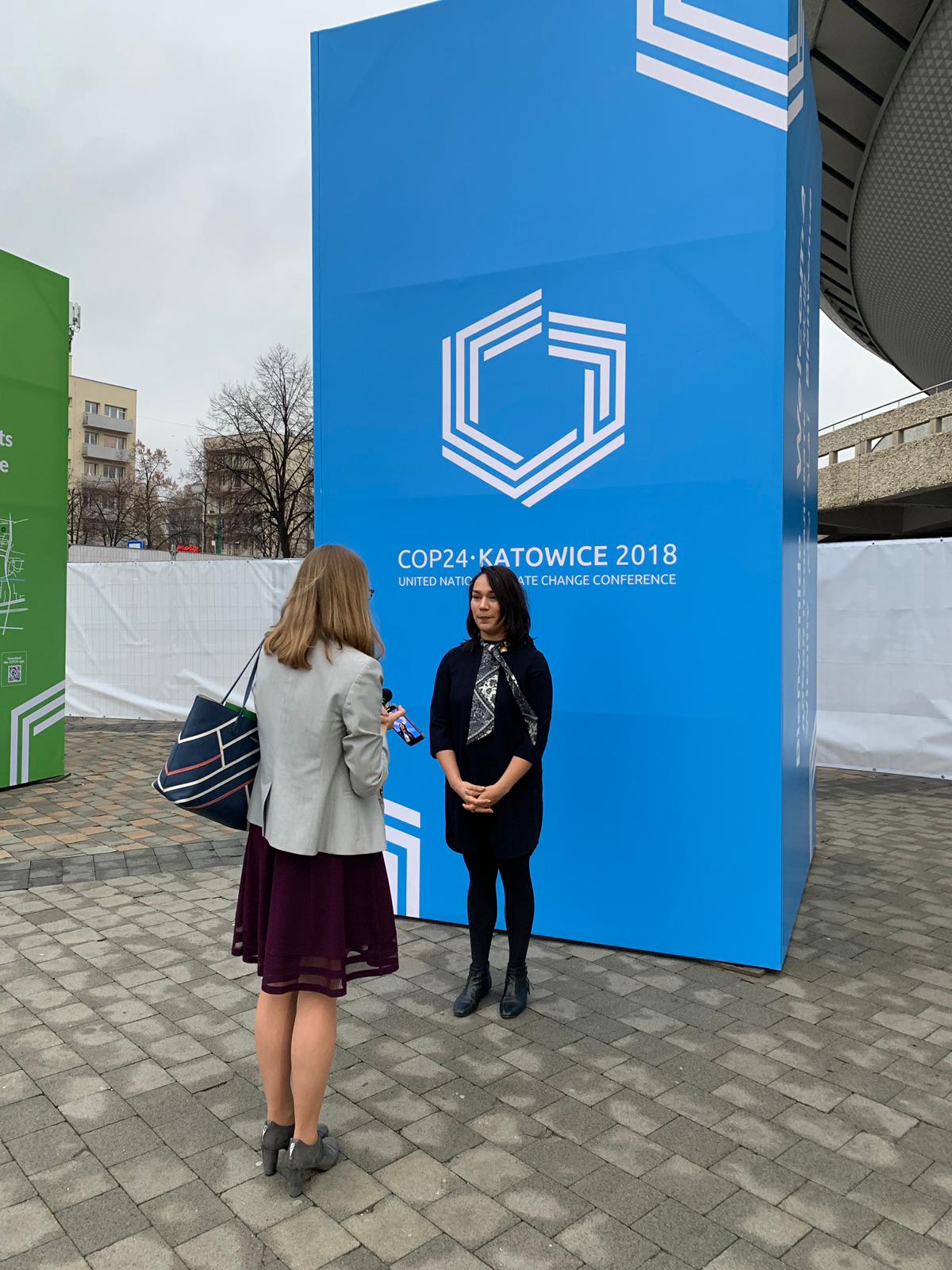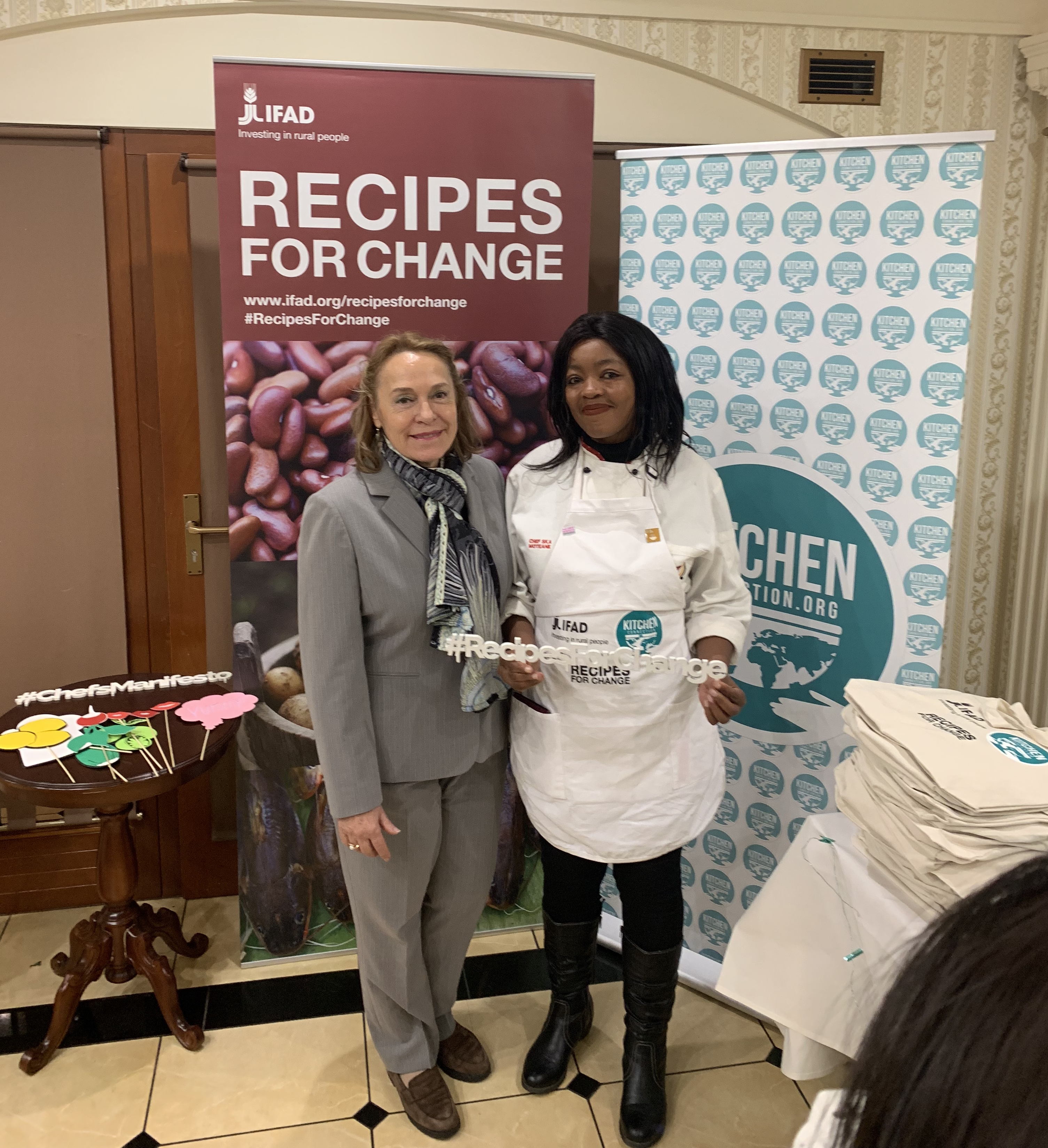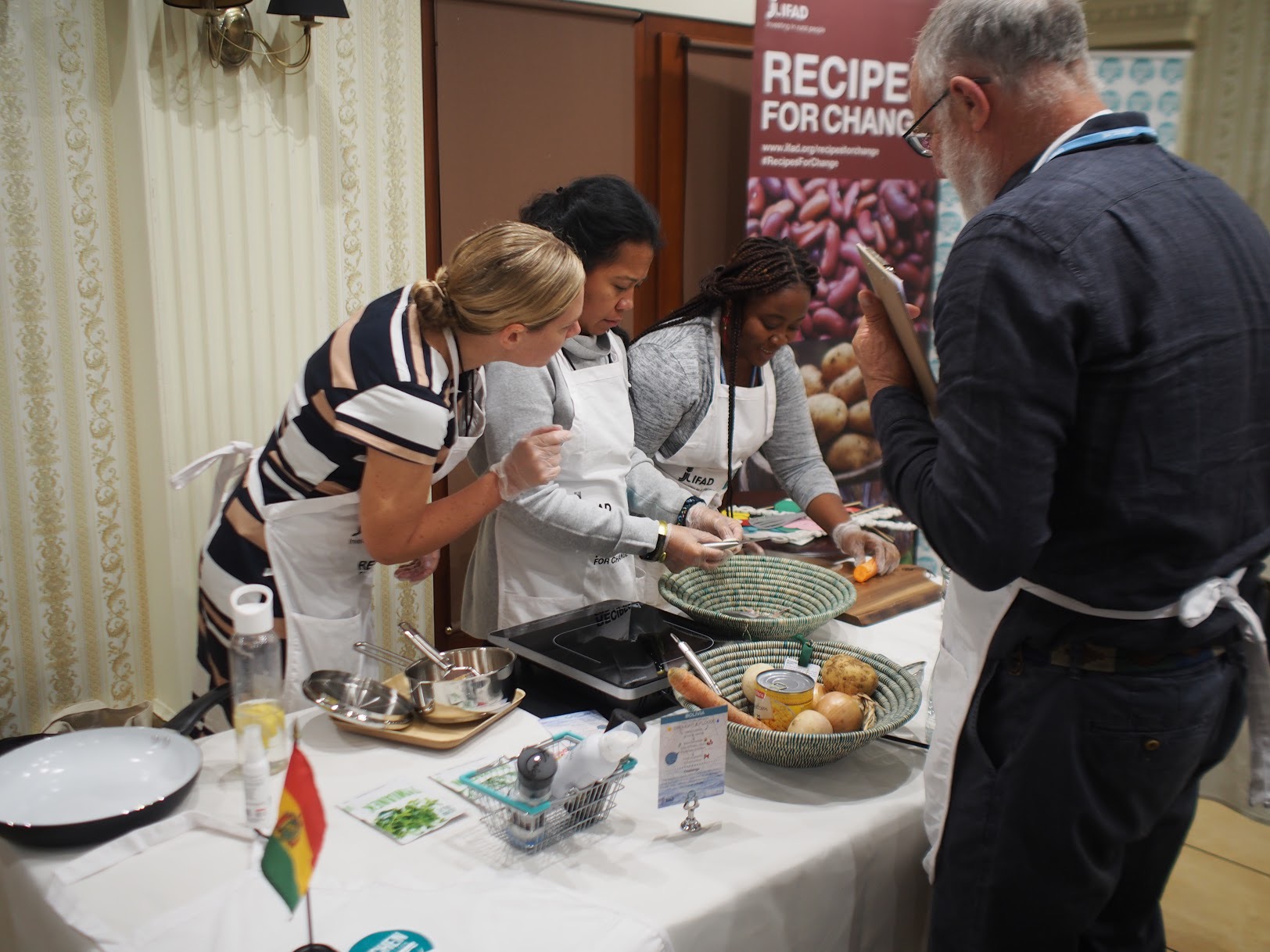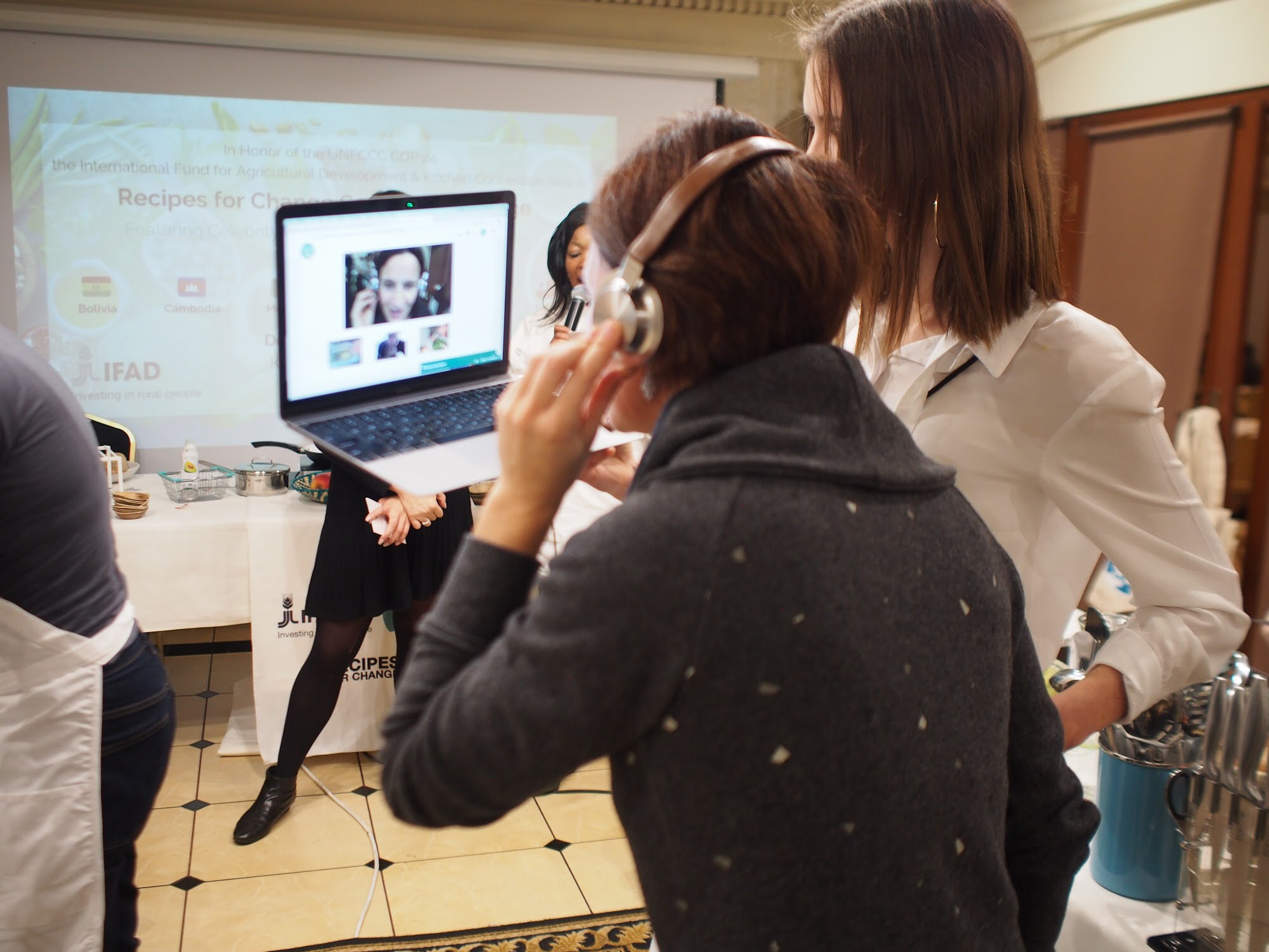 "The SDG2 Advocacy Hub coordinates global campaigning and advocacy to achieve Sustainable Development Goal (SDG) 2: To end hunger, achieve food security and improved nutrition, and promote sustainable agriculture by 2030. The Hub brings together NGOs, advocacy groups, civil society, the private sector and UN agencies to share ideas and to collaborate on campaigns to increase our overall impact as a community." As one of its members, Kitchen Connection is working with the SDG2 Advocacy Hub and its Chef's Manifesto to create a series of online and in-person events putting the Hub's work into action.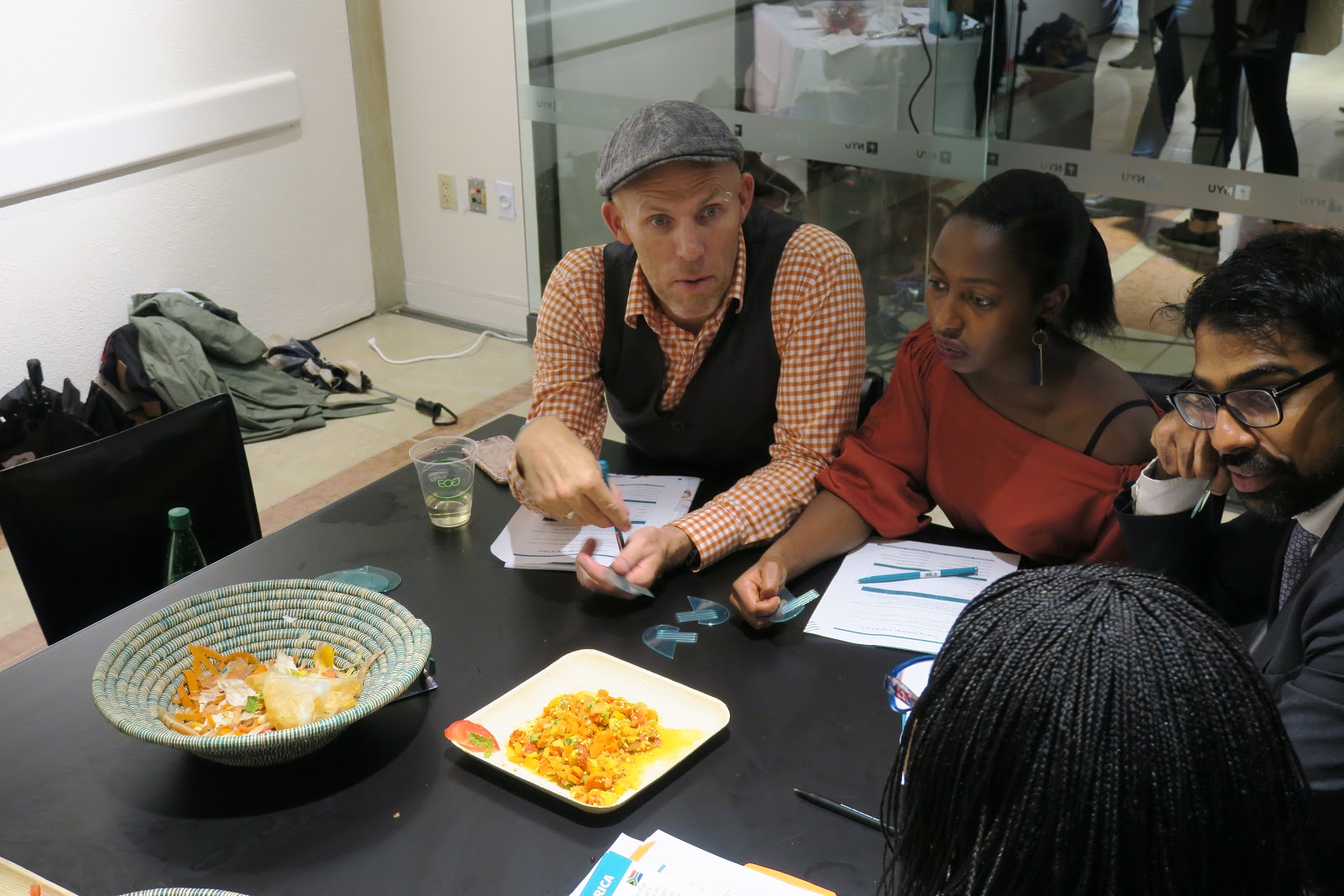 "The World Food Programme as an international community has committed to ending hunger, achieve food security and improved nutrition by 2030. Food and food-related assistance lie at the heart of the struggle to break the cycle of hunger and poverty. WFP's efforts focus on emergency assistance, relief and rehabilitation, development aid and special operations." The #RecipeForDisaster campaign calls for a reduction in food waste, engaging civil society to advocate for simple solutions to do so. Kitchen Connection has an will continue to engage in this campaign by an integrative approach to our events, both on and offline, advocating and truly representing what the campaign stands for, respectively.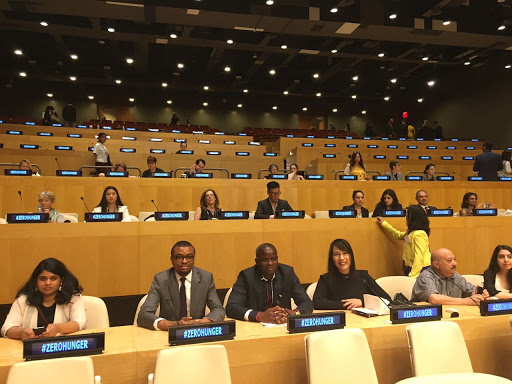 Our founder at a WFP briefing on #ZeroHunger at the launch of the SDGs, United Nations, 2015
Tags :
Kitchen Connection
Kitchen Connection Partnerships
Government
Kitchen Connection

Using this space to Connect you with the world, your world!