Kitchen Connection - Featured Cheffie: Marianne From Senegal
Back to Blogs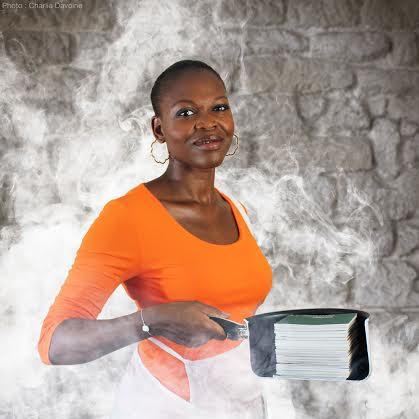 Owner La Librairie Culinaire Ephemere
"Dis-moi ce que tu manges, je te dirai ce que tu es. Brillat Savarin."
Marianne Mbaye's blog is vibrant and elegant, complemented by her desire for simplicity and cooking with the seasons. Her journey into the food world very rapidly escalated from a fondness for helping her mother in the kitchen to helping her local community whenever she traveled outside of her home where she was blessed with a home cook and the virtues of good food as a child. From Senegal to the US and Paris, Marianne is emblematic of a cook that has adapted her culinary taste to her vibrant and ever-changing environment. We're lucky to have be part of our community and to have her teach one of her recipes this month on Kitchen Connection!

Do You Prefer coffee or tea? Tea.
Who is your favorite person(s) to cook for? / Eat with? My family and friends.
What are your favorite dishes or cooking topics to teach? Very simple dishes such as soup and salad according to the season. Pot-au-feu in winter, ratatouille and taboule in summer to eat with barbecue. Roasted apples for fall. Much more in spring. Healthy and easy food in our speedy lifestyle.
Do you have any cooking/food superstitions? No, but food such as beans and pumpkins are wonderfood to me.
If you could get a tattoo of a food, what would it be and why? Not quite fond of tattoos but I would try a fish. Some of them are amazing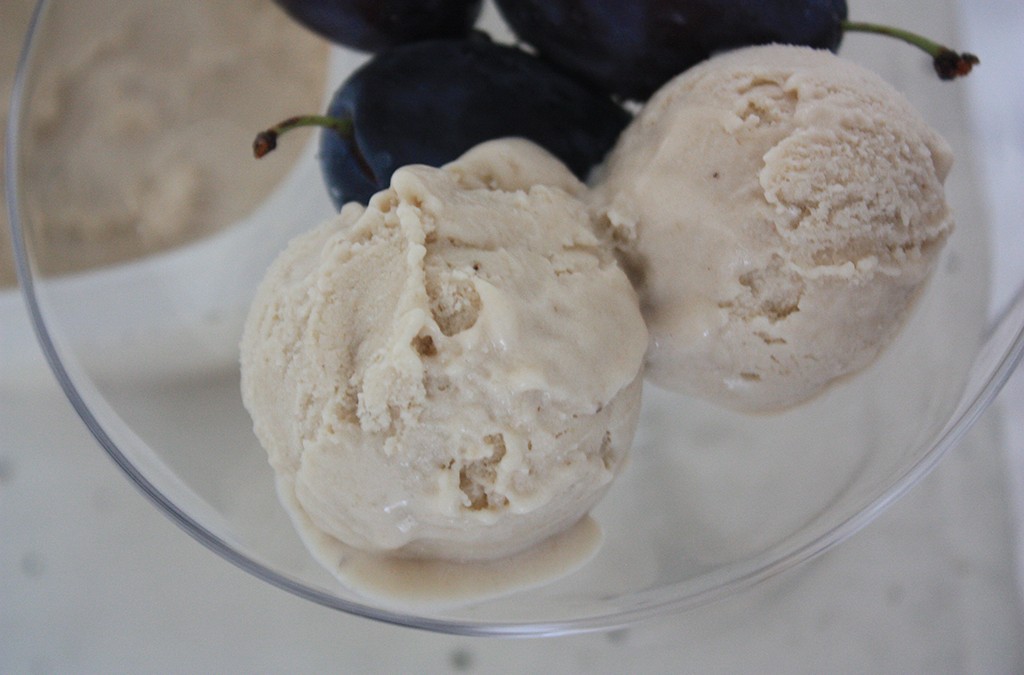 Marianne's Vegan Baobab Ice Cream
What is one dish, drink or food topic that you're really wanting to learn or master? There is a dessert -- Pavlova! Trish Deseine's Pavlovas (Hachette) are just stunning. I want to do it precisely like she does.
What does food mean to you? How has food changed/shaped your life? To me food is health. Moreover, it is being together and getting to know each other.
Tell us about a time when food connected you with a stranger. Well, let me tell you about a time when food connected me with my "strangeness". It was back to the 90s as I travelled to New York City in a Greyhound bus from DC. I arrived at lunch time and was starving since I just had tea in the morning. Fond of asian food, I was ready to have a yummy meal. Once in the restaurant, i helped myself with a mixture of what looked like green smashed vegetables very similar to avocado-- and I had a lot of it...Time to have a seat and eat now! Just imagine, it was wasabi. It was impossible for me to swallow any food after that.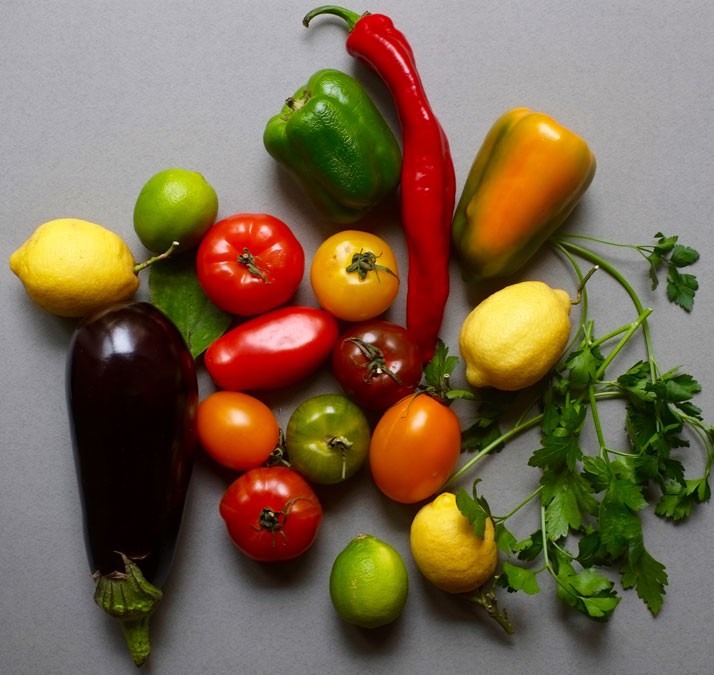 More from La Librairie Culinaire

If you're not living in the same place where you grew up, how have your food traditions changed/ evolved with you? I was born in Senegal and was raised in many different American and European cities. My food traditions are part of me. I have chosen to adapt them to the places I have been. I would say I am a combination of modern and tradition.
Who was the first one to expose you to cooking/good eating? Who has the most influence on how/what you cook? The first one to expose me to cooking was myself, as I was trying to help my mom who I would surprise when she came home from work with some fish cooked in the oven and decorated with lemon slices. This was in Paris, where she would not let me in her tiny kitchen. Back home, a cook was in charge of the cooking during the week. I remember helping my neighbour once: she was pregnant and not feeling well. I successfully cooked vegetables with rice and fish for her. The very first cookbook I held in my hands was from Les Soeurs SCOTTO. But my mum gave me many recipe pages before that.
What is your never fail piece of cooking advice? Did someone pass it on to you? Did you learn that lesson the hard way? Rice. If you want to have a well cooked plain rice, be precise. It seems to be an odd piece of advice, but one cannot just improvise. When it needs 1 glass of water you canot go ahead and pour the whole bottle. Even if you own a rice-cooker, you need to respect quantities. I worked on it to be published: Les éditions de l'épure Paris: Le riz, dix façons de le préparer.

II. To find out more about Marianne: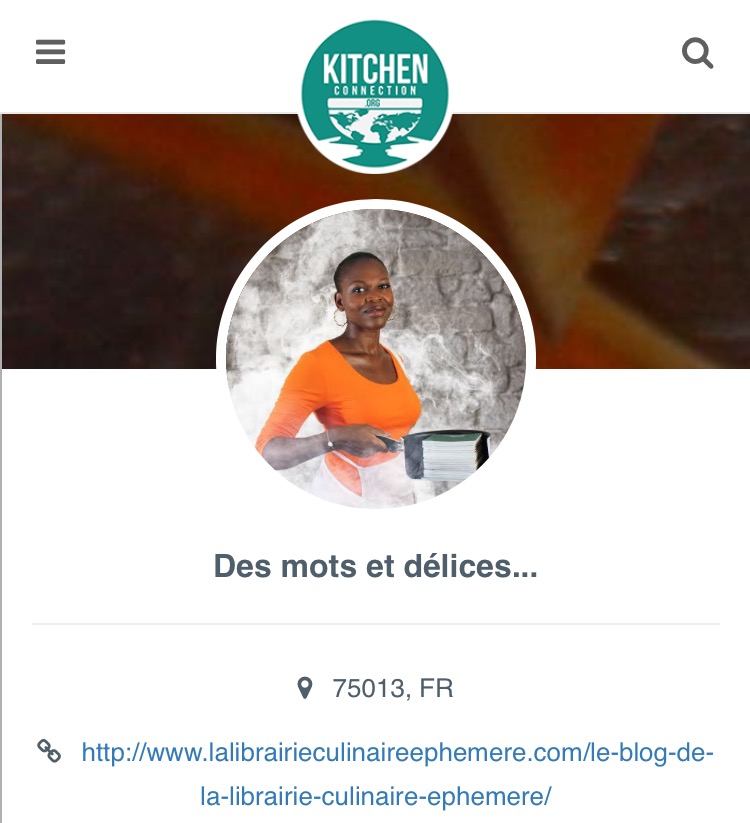 Tags :
Featured
Cheffie
Marianne
Senegal
Kitchen
Connection
Kitchen Connection

Using this space to Connect you with the world, your world!