Kitchen Connection - Featured Cheffie: Larry From Trinidad and Tobago
Back to Blogs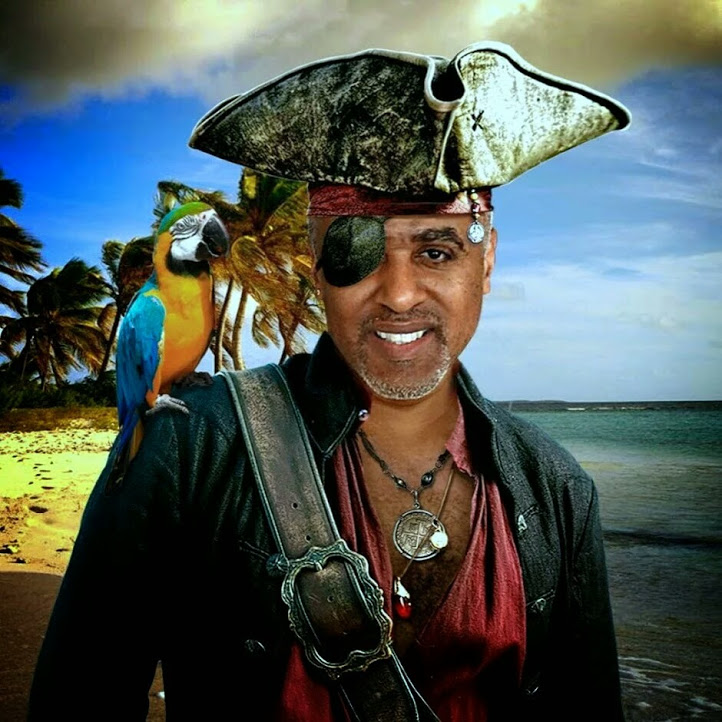 "Flavoring the world, one pot at a time"

Do You Prefer coffee or tea? Tea; I drink coffee occasionally when I'm out of tea.
Who is your favorite person(s) to cook for? / Eat with? It has to be my uncle because he has been requesting my services a lot. I like cooking for his group of friends because they all enjoy my cooking.
What are your favorite dishes or cooking topics to teach? Of course Callaloo has to be at the top of my list, and my version of curry chicken; I can make a good rotti to accompany the curry chicken, and I also like a good corn soup, which is a local delicacy.
"It's a thing about mankind that we can take vegetables and fruit -- raw natural products - and have these incredible gastronomical and culinary experiences"


Do you have any cooking/food superstitions? No, not really. I'm just open to everything; like how some people throw salt over their shoulder?
If you could get a tattoo of a food, what would it be and why? Well, first of all, I don't have a tattoo, but if I had to get one: I would say pineapple because I love the fruit, and I put it in everything -- in my barbecue sauce, coconut rice, in my chicken. Actually I have a bit of what was a pineapple -- I need to get a new one. Actually, funny thing, that was my nickname after I graduated high school! Because I would bring a pineapple every day to munch on J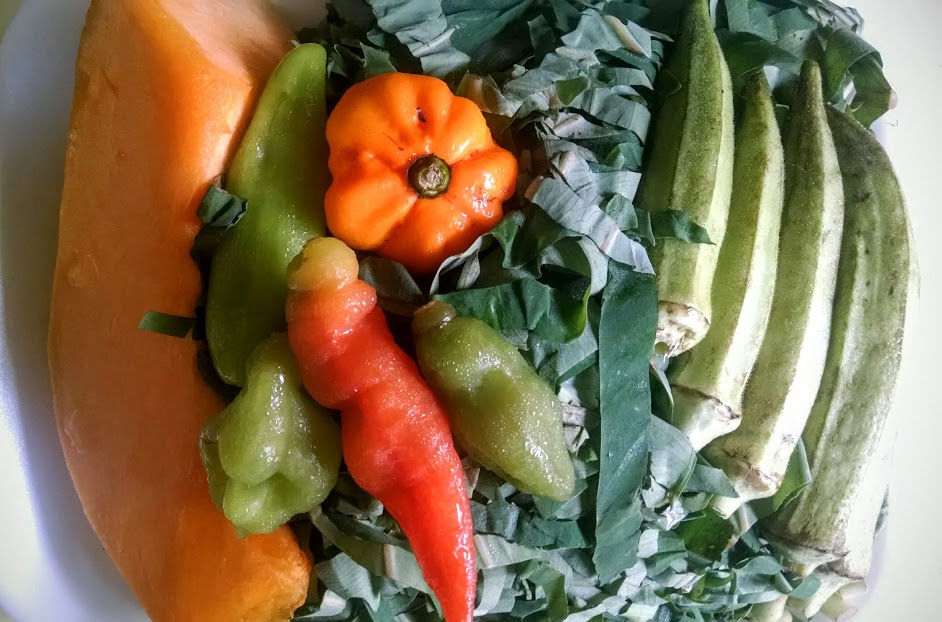 Larry's Callaloo Recipe, which he teaches on Kitchen Connection
What is one dish, drink or food topic that you're really wanting to learn or master? Thai cuisine; I'm working on it! I have Carribean and Trini cooking down. I can create Trini foods with my eyes closed, but I'm learning Thai.
What does food mean to you? How has food changed/shaped your life? It's a thing about mankind that we can take vegetables and fruit -- raw natural products - and have these incredible gastronomical and culinary experiences. I have the Flavor Bible, which has all the flavors known to man -- and tells you what flavors go with what. Flavors have the power to make or break a dish. Food has opened a lot of doors for me now, especially in social media, afforded me to go to places-- like being invited to cook at their main campus at Google -- and judging cooking competitions here in Trinidad. Food has me going in a totally different direction, which is what I like, and it's exciting.

Tell us about a time when food connected you with a stranger(s). Well, I went to Denver, Colorado in 2013, which was my first trip to Denver, where I was going to meet people that I was going to cook for -- the first time I had ever met them in person, whom I had met through social media. We were total strangers, and what connected us was the food. It was so lovely that we did it twice!
If you're not living in the same place where you grew up, how have your food traditions changed/ evolved with you? Well, actually I've kind of come full circle. I was born in Trinidad, but I immigrated to the US when I was very young, and now I'm back home, fully appreciating what my country has to offer at a gastronomic level. The foods haven't changed all that much, but the enjoyment is still there. The focal point of our lives is to have food and drink.
Who was the first one to expose you to cooking/good eating? Who has the most influence on how/what you cook? Both my grandmother and mother, both were very very good cooks. My mom had a first edition of Julia Child's Mastering the Art of French Cooking, and I remember reading that -- even without knowing what I was reading. And she had a bunch of recipe books. You know, Trinidad has Chinese, French, East Indian, and Spanish influence, which was always represented in her cookbooks. We've passed through many hands, and all of those hands have influenced the gastronomic environment of Trinidad, an amalgamation of cuisines.
What is your never fail piece of cooking advice? Did someone pass it on to you? Did you learn that lesson the hard way? TASTE. TASTE. TASTE. Grandma! Never forget those three words.

II. To find out more about Larry: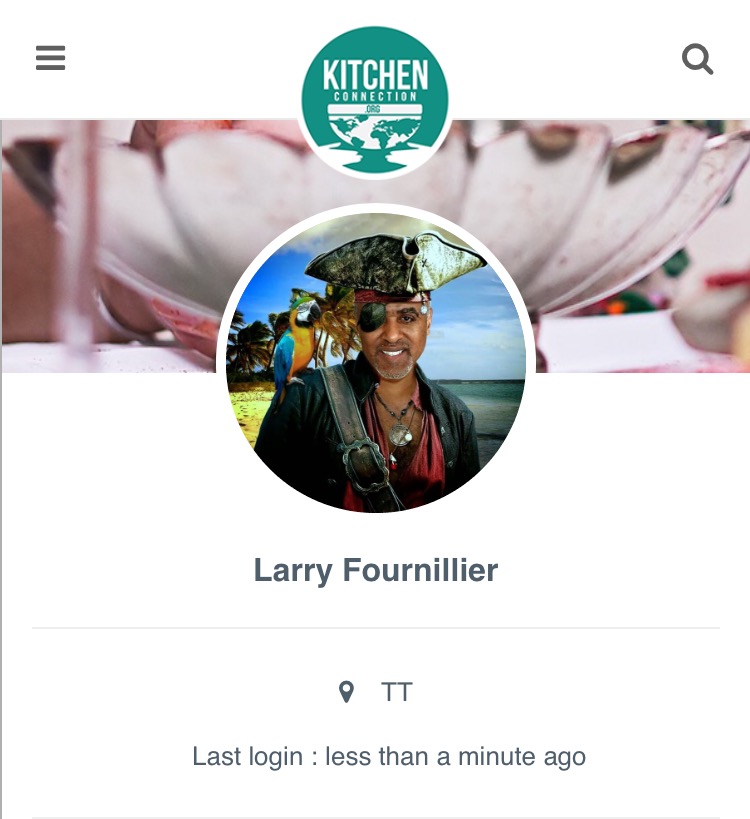 Tags :
Featured
Cheffie
Larry
Trinidad
Tobago
Kitchen
Connection
Kitchen Connection

Using this space to Connect you with the world, your world!