Kitchen Connection - A Global Celebration: Happy Holidays
Back to Blogs
By: Kristal Sajasi, Owner and Writer of restaurant review site Eat & Escape
Kitchen Connection thrives on everybody's differences, traditions, and cultures. Whether you are celebrating Christmas, Hanukkah, Kwanza, or any other festivity, we can all agree that there is a holiday spirit that takes over this time of year. Every family celebrates differently, but we all come together at the dinner table. Some traditional dishes/desserts eaten this time of year are: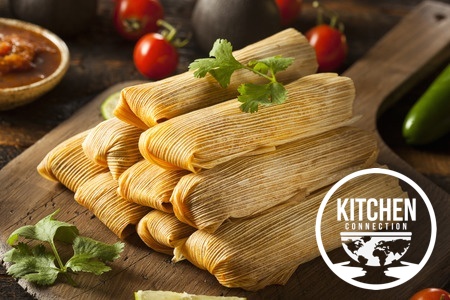 Tamales in Mexico
Foie Gras in France
Christollen in Germany
Sarma in Bosnia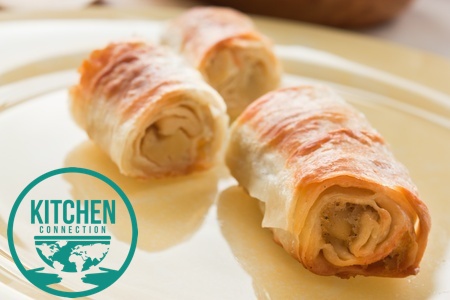 Boreg in Armenia
Roast turkey with chestnut and sausage stuffing in England
Being half Mexican, my family celebrates on Christmas Eve. We spend all day together cooking, drinking and baking, which leads to snacking round-the-clock, talking over each other (families are the best at that), and taking lots of pictures. We then gather around the table, count our blessings and begin our feast – this is usually the quietest part of our celebration since everyone is enjoying the meal. After dinner we wait a moderate amount of time to indulge in dessert (15 minutes – we're not savages) and then come up with a fun family activity to kill time until we open presents, which traditionally happens at midnight.
Family and friends are the best part of any celebration and sharing a meal with those you love is what the holidays are all about. At Kitchen Connection a great tradition is in the works, helping out those less fortunate by cooking and eating together. So here's to old traditions and creating new ones, from my table to yours, happy holidays!
Tags :
Holidays
Hannukah
Kwanzaa
Christmas
Holiday
Food
Kitchen Connection

Using this space to Connect you with the world, your world!